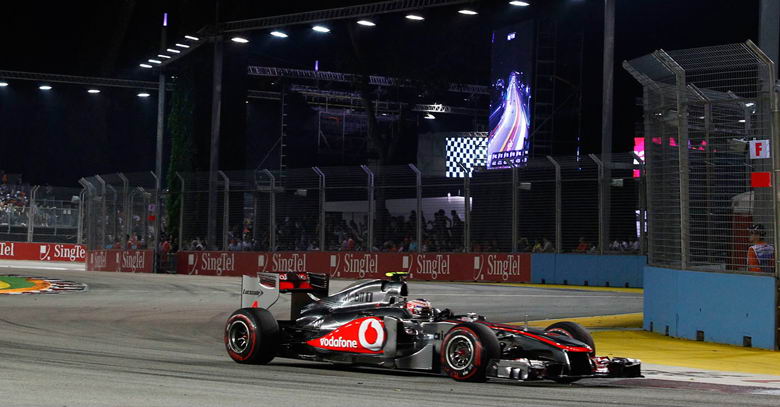 As the dust settled on the street circuit of the Formula One SingTel Singapore Grand Prix on Sunday, after watching Red Bull's Sebastian Vettel dominate the arena from start to finish, the traditional race fans joined other revelers in a packed standing-room for a concert by pop superstar Rihanna.
The F1's only night race has consistently earned positive reviews from fans, the drivers and teams alike. Where the New York Times calls it "a showcase like no other," the F1 Supremo Bernie Ecclestone labeled the Singapore Grand Prix as the "crown jewel of the F1".
The event gathers around 260,000 visitors in the Marina Bay Street Circuit and nearly 90,000 race patrons continue to grow and leave their mark on the Asia-Pacific nation.
Apart from the glamour, however, the event supports the communities which are directly affected by the race. The race causes an outright shutdown of the city center, wherever race is held, among other inconveniences. This year, the race organizers have spread their efforts, especially to support educational institutes.
Before Formula One's inaugural event, race organizer Singapore GP and the Institute of Technical Education (ITE) in Singapore had a partnership which provides training and real work experience in event management and customer service to students.
The luxury arm of Nissan Motor, Infiniti, also offered two top graduates a full year's stint to work alongside engineers at Red Bull racing.
The initiative was announced open, in Singapore, to engineering students at the National University of Singapore, during which the graduates will compete with their engineering peers from around the world for the coveted opportunities.
The two winners of a helmet design competition organized by OCBC Bank and Infiniti Singapore with a local school, Assumption Pathway School, were given the ride of their lives as Red Bull's Mark Webber drove them in an Infiniti car from their school to OCBC's headquarters for a hospitality event on the eve of the race weekend.
A total of 2,500 members of the public got to walk on the most famous stretch of the Marina Bay Street Circuit—the pit lane—for the first time in the event's history. Almost 60 children and youth from local welfare organizations also experienced the sights and sounds of the practice session earlier on Friday and took in the Porsche Carrera Cup race.
In spite of some 527 million race fans around the world that marveled at the high-speed, high-stakes race, organizers have done well to engage the community in Singapore, earning it valuable goodwill on the ground for the next four editions of the event that have so far been confirmed.