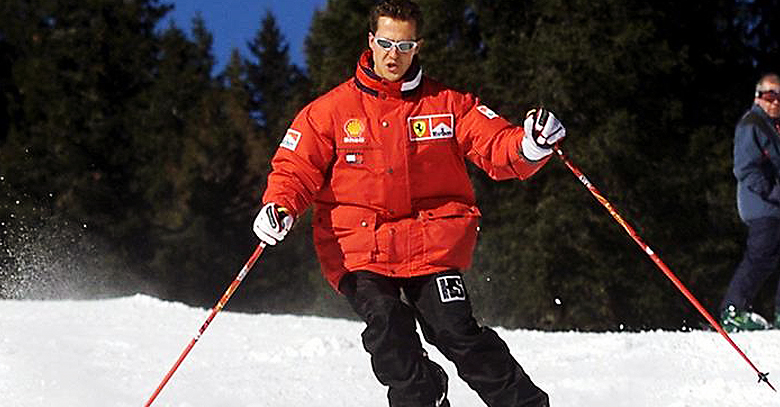 Michael Schumacher has suffered severe brain injury following a fierce skiing accident in French Alps on Sunday morning.
As per the latest reports, he is pronounced to be in 'critical condition' as he remains in coma for more than 40 hours now.
Any good news in the matter is yet to develop, on the down side though it seems Schumacher's condition has deteriorated badly in the evening, as his doctors now claim 'He is in a coma because of maybe a brain hemorrhage', so his life still remains in jeopardy.
Formula One Legend Michael Schumacher, who is just 6 days away from his 45th birthday, is considered to be the most successful driver in Formula One history till date. He has won seven championships during his 17-year F1 career.
"Schumacher was in a coma when he arrived at the University Hospital Center of Grenoble and required immediate brain surgery," CNN initially reported.
Schumacher has reported to be alone when he somehow accidently hit his head on a rock. Although He was wearing a helmet when he was brought to the hospital, sources say that the wound seemed fairly lethal.
For now, We can only pray for Michael Schumacher's life and health.