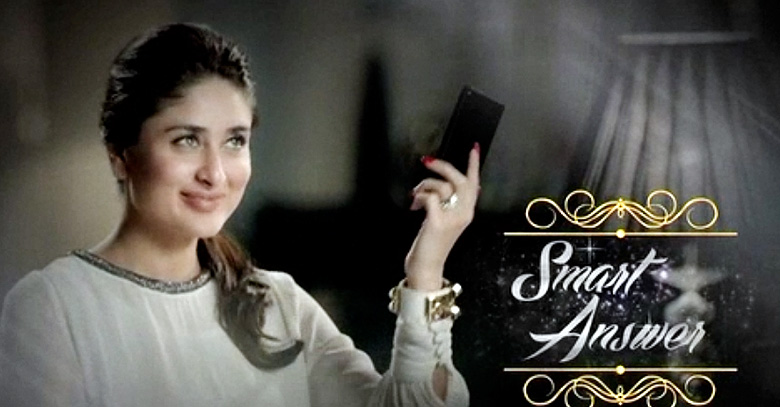 After a series of teaser ads and much created media hype, Qmobile has finally released its long-awaited Kareena Kapoor starrer Noir Z4 TVC.
The campaign, directed by Farooq Manaan was shot in Singapore while the conceptualization was actually undertaken by Qmobile's young and dynamic CEO, Zeeshan Akhtar himself.
The ad has employed the excellence of international technicians alongside Pakistan's best. Also, Kareena has charged her usual amount for endorsing an International brand add within that the extra charges for going abroad, making this commercial the most expensive television commercial in Pakistan's advertising history.
Fit to her star power Kareena Kapoor charged a whopping 50 million INR for endorsing Qmobile's latest flagship. Noir Z4.
Watch the ad on Brandsynario before anyone else:
"Noir Quad core Z4" that has 13 MP rear & 5 MP front camera, 32 GB Internal Memory, 2 GB RAM, Motion and Air gesture, carrying a price tag of Pak Rupees 35,000.
Kareena Kapoor's working experience with QMobile has her sold. She values QMobile's rapid success and the trust it has built amongst its users. She now proudly says, "I'm honored to be part of Q family. Thank You QMobile and good luck to you".
Industry Analysts see this move as the first step towards geographic and product diversification for Qmobile.