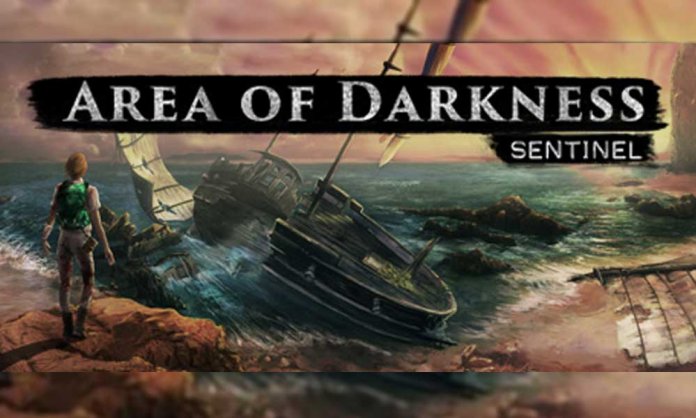 Brandsynario reached out to the Co-Founder & Executive Chairman Mishal Adamjee and Co-Founder & CEO Hisham Adamjee to learn more about Pakistan's first VR game 'Area of Darkness: Sentinel' – an upcoming VR psychological thriller adventure by Rematch Studio based in Karachi.
The VR game can be a game changer in Pakistan as it is now the first ever VR game made in the country. It is set in the 1970s where gamers play as Dr. Anne Evan- an Archeologist that travels to the most isolated places around the world including Sentinel Island.
Here's what they had to say about the highly anticipated game:
Note: (MA)- Mishal Adamjee, (HA) – Hisham Adamjee
Q1) What Inspired the Game's Setting?
MA: I'm a big fan of narrative history – when they say reality is stranger than fiction, it's true. Today we live in a world where every square inch of Earth has been scanned by satellites, which is great, but a lot of the mystery is gone.
Imagine picking up an old map in the 16th century – most of it was an area of darkness, where sea monsters and fantastical creatures lurked behind every corner. Imagine the sense of adventure setting out on a journey of exploration, not knowing where you'd end up and what you'd find.
We set our game in the '70s (a time right before the world revealed its secrets to the satellites flying overhead) and on the Sentinel Islands (even today, one of the last unexplored places on Earth).
As we learn more about the world around us, we disrupt the ancient customs and traditions of people that have been cut off from the modern world for centuries – what is the social impact of rapidly bringing these people, kicking and screaming, into a world they're totally unfamiliar with, and are not prepared to understand or deal with?
The name of our game, Area Of Darkness, is a homage to one of my favourite books, as well as referencing an area untouched by modern civilization; a real area of darkness.
Area of Darkness: Sentinel- Pakistan's First VR Game to Hit Steam Soon!
Q2) What's Next for Rematch Studios?
MA: Right now, our focus is on Area of Darkness: Sentinel; we have some interesting plans for the future, but in the short term we are completely focused on this game.
HA: There's so much more to explore and do in the world of mixed reality; we hope to be able to dip our toes in many different areas and create great experiences be it games, interactive storytelling or enterprise solutions, however, it all has to wait until we release Area of Darkness: Sentinel
Q3) Are there any special Easter eggs or Hidden Bonuses in the game?
HA: For us, it's very important to allow environmental cues and visual storytelling to flesh out the game world. If you look closely at certain areas, there are stories to be discovered. We have one or two inside jokes from previous prototypes we've worked on and some double entendre lines of dialogue that people may pick up on. We wanted to add more, but given the dark and gritty tone of the game, we tried to stay as true to that as we could.
Q4) Does the team plan to release it as an application for iOS and Android?
MA: Our goals for the game are too ambitious for current hardware on iOS and Android. We would love to release the game on those platforms as soon as we feel we could give a great experience to the player.
HA: We will have a non-VR version that will be released on Steam, and hopefully console as well soon after release.
Our vision for the game, unfortunately, does not lend itself well to mobile platforms – in terms of immersion, locomotion, item interaction and graphical fidelity. We absolutely do want to explore mobile for other projects, but more so within the AR space.
One thing we absolutely do want to target is porting Area of Darkness: Sentinel to the Oculus Quest, which releases soon. I believe that the Quest is going to be the watershed moment for bringing VR to the mainstream.
Have any more questions for the Rematch Studio team? Send them to us in the comments below to get them answered!
Stay tuned to Brandsynario for more news and updates.
Tik Tok Discreetly Testing Ads: A New Opportunity for Pakistani Brands to Cash On?