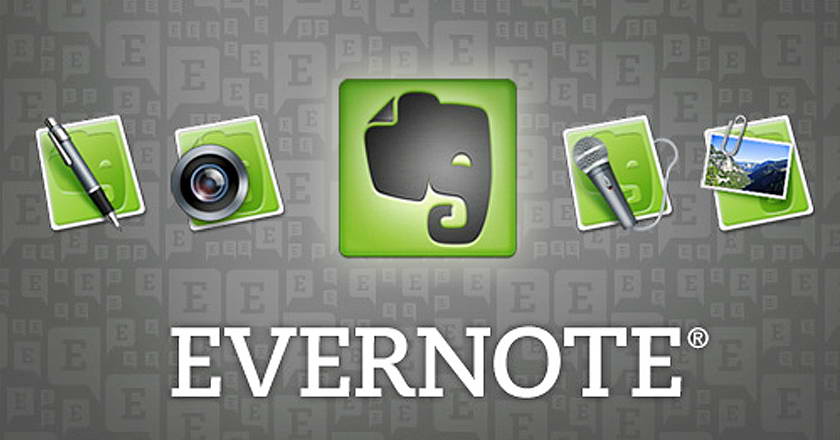 As one workspace that lives across your phone, tablet, and computer, Evernote is the place you write free from distraction, collect information, find what you need, and present your ideas to the world.
Whatever you're working toward, Evernote's job is to make sure you get there.
Evernote is the best note-taking app out there. That's all anyone has to say about it. That is why it has earned 5/5 stars Google Play Store and the honor of making 'Editor's Choice'. Don't think that "Psh, I will never take notes".
Evernote is an amazing note, image, document and list management system. Whether you are a student, freelancer or a professional, you WILL need this. It is a workspace all in its own if you know how to use it to your full potential.
A freemium (free use or purchase) note-taking app, it stores all your notes in its cloud service so that they can be accessed and edited on the go. Voice memo recording, snapping images or typing notes is a breeze with this easy to use app. Record voices while you take notes at the same time, and snap images to attach to the same note.
Handwritten notes and doodles can also be created along with setting reminders for you. Notebooks for office projects, university files and assignments or just photos can be made and shared with anyone. You can clip things from websites to be saved in your notes on Evernote.
The app also stores metadata (geographic location, tags, time etc) providing you with ample ways to search your notes easily whenever you need them.
One of the smartest feature on Evernote is its Optical Character Recognition (OCR) feature which recognizes the characters such as letters and alphabets in the images you snap using Evernote. This lets you search the words in the image to find the note.
Evernote supports a number of operating system platforms (including OS X, iOS, Chrome OS, Android, Microsoft Windows, Windows Phone, BlackBerry, and webOS) and also offers online synchronization and backup services.
Pros:
Simple and clear user interface
Multi-attachment notes
Automatic cloud storage and backup
Smart organize and search options
Cons:
Not made for large documents
Limited cloud storage