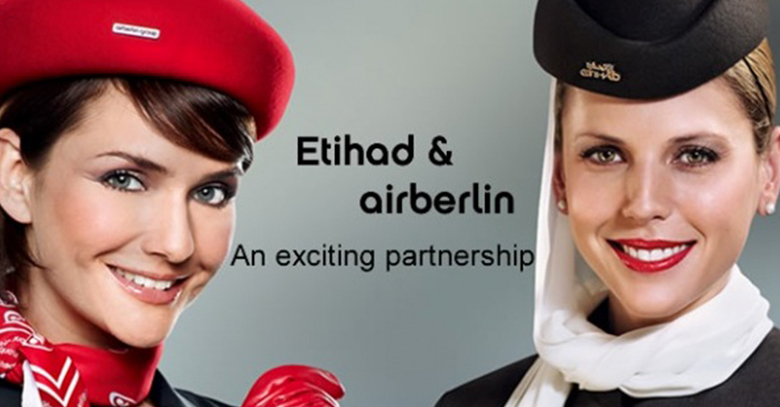 15-Aug-2013- Etihad's partnership with AirBerlin has proved to be a successful venture considering the growth in the number of Airberlin passengers traveling from the codeshare services. The number of passengers more than tripled from 75,000 in 2012 to 267,000, based on a half-year comparison.
This year 449,000 passengers made bookings through Jul-2013 the expectations for the entire year for the common codeshare routes of Etihad Airways and Airberlin have already been exceeded.
Furthermore, Airberlin is benefitting from codeshare agreements with partners of Etihad Airways' equity alliance, including Virgin Australia, Air Seychelles and Air Serbia.
This type of joint business ventures not only prove profitable for the companies involved but also for the passengers reap benefits as they are provided better services.
The local airlines should consider such enterprises to make a global impact and a better brand image. Through this business deal Etihad has not only helped AirBerlin to revamp its image but has also managed to turn this deal into a profitable one.