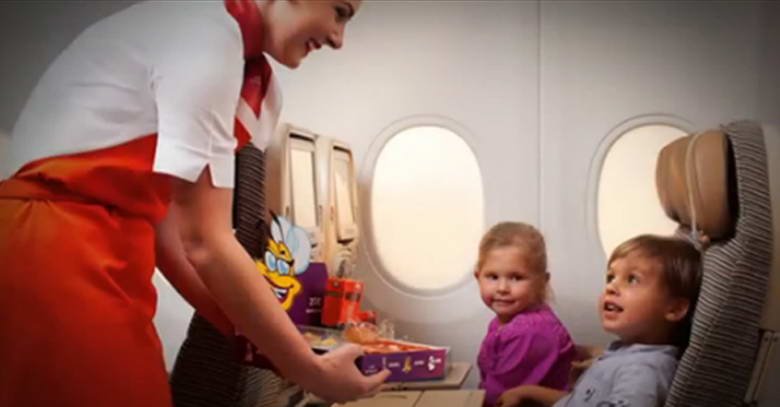 Etihad, a fast growing airline from UAE, has planned to launch an in-flight nanny service on long trips, as a part of their customer care service.
Trained by a British training school Norland College, these 500 nannies will be equipped with skills like identifying the developmental stage of a child and hence, behaving with them as per the child's psychology.
In addition, the nannies will indulge in various activities for/with children like origami, hat-making and other art and craft related things. Out of all activities, making sock puppets is being considered as the most sought-after activity with the children.
Not only this, nannies will ensure that the parents are at their utmost comfort by helping them refill the milk bottles and providing them with any help involving their child.
Through the nanny service, Etihad also aims to address the 'Ban Babies from Business Class' controversy that was recently put up by Richard Quest, the anchor of CNN's "Quest Means Business". Etihad flights will have professionals moving along with children to avoid any mishap.
This service would surely attract all those parents who were fishing for a flight service that helps them sleep comfortably and enjoy the experience, along with carrying their beloved babies.