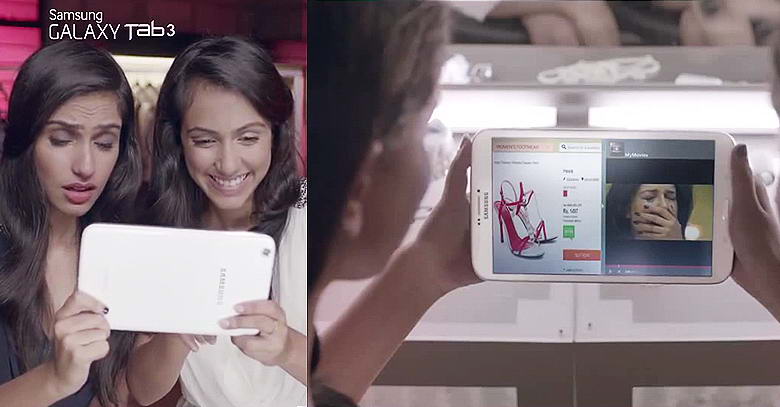 The Samsung Galaxy tab 3 may not be a premium tablet like Samsung note 10.1 or the ipad but it stands out from the competition by being an 8-inch tablet with multi window function.
Samsung always enters the market with a new product, giving it a slight twist and making it unique.
Talking about Tab 3, it offers multiple benefits such as if you have already bought apps on your Galaxy S phone, simply open the Play Store, click on the left soft key on the Galaxy Tab 3 (to the left of the home button), click My Apps from the menu, tab over to the ALL option, and download all your existing apps from other devices.
The most appealing and differentiating feature of Tab 3 is the Multi Window feauture. With multi window on the 8" Galaxy Tab 3, you can use two applications at the same time so you can actually do two things at once.
The TVC for the tablet, with the tagline "Many worlds. One tab." focuses on how you and your friend can enjoy the tab 3 simultaneously.
Multi Window's lets you open two different applications side-by-side so you can perform two tasks at once, such as browsing the web while you watch a YouTube video or look up the restaurant's menu while you schedule your dinner party.