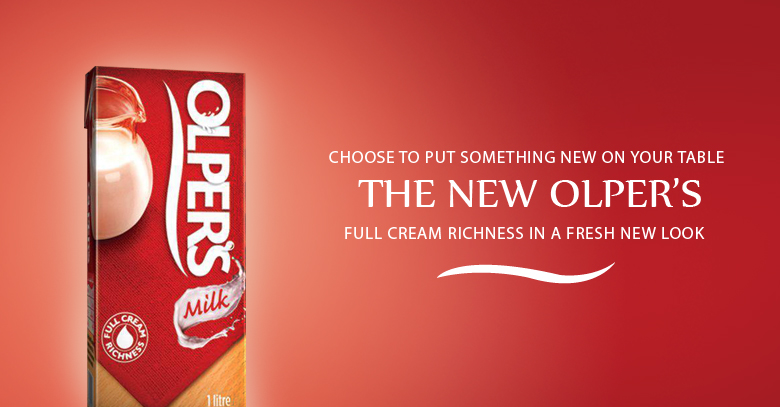 By Ali Rizvi
Recently, Engro Foods revamped its milk brand, Olpers. Reports say that the change has given it a simpler and refined look than its previous design.
Engro Foods undertook the re-vamping of Olpers to implement differentiated marketing strategy based on innovation.
Through the new packing, they also want to show that this is their effort of further preserve the nutritional value of Olpers so that it provides maximum utility for consumers. The new look is synced with the revised communication strategy of the brand which will help it break through the clutter on the shelves in retail outlets and enhance its visibility.
Olpers was launched in 2006 by Engro foods and has steadily emerged as the leading dairy product in the market after gaining preference over other brands across Pakistan. It combines nutrition, value and taste to give the best consumer experience that it can.
The new packaging and the change in tactics across the board will help Engro in achieving its goals of becoming the number one milk brand in all households. The change in the communication strategy might also help in achieving that goal by improving the visibility of the product.