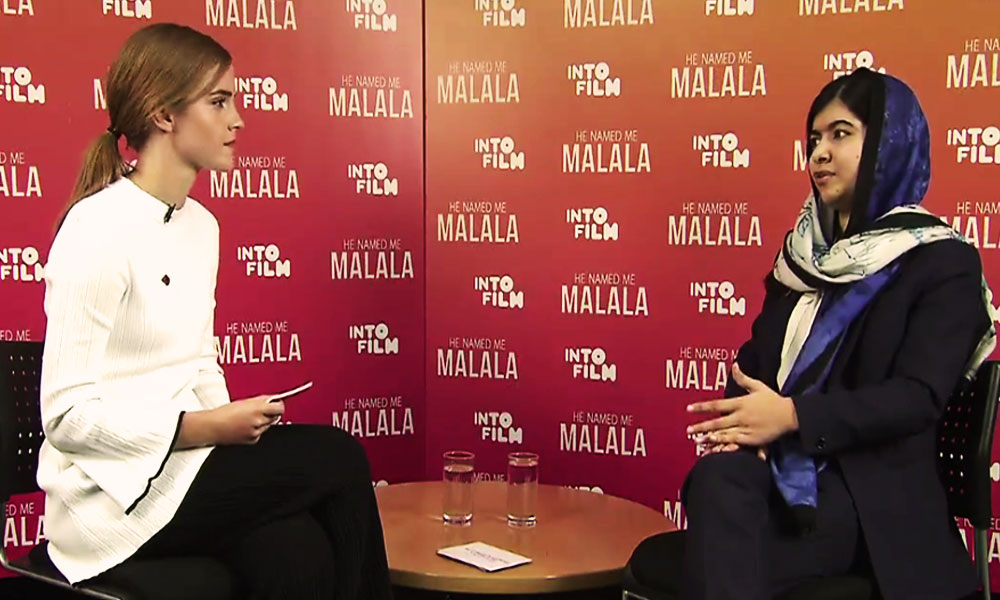 British actress and model Emma Watson met Malala Yousafzai in UK and conducted a live Q&A session with her. The interview covered a variety of topics including education and feminism. The 25-year-old UN global goodwill ambassador for women also asked Malala questions submitted by students and teachers across the UK.
"Regarding the goal that I have set, it is very simple and straight-forward. Every single child should have access to education," the Nobel Prize laureate said when asked about the goals of her foundation. She added, "Every child in the world should have access to primary and secondary education."
Watch the interview below:
[fb_embed_post href="https://www.facebook.com/emmawatson/videos/1150256254993263//" width="550″/]
The 18-year-old activist has been campaigning for women education through 'Malala Fund' which aims to secure girls' right to a minimum of 12 years of quality education. She was shot in the forehead by Taliban while returning home from her school in 2012.
He Named Me Malala Premiered At London Film Festival
Malala told the Harry Potter actress that she was inspired by her speech at the United Nations last year. She said she considered feminism a "tricky word" initially, but the actor's speech changed her mind about not describing herself as a feminist. "I consider myself a feminist," said the Pakistani activist. "Feminism to me, is another word for equality."
Veena Malik & Malala Meet Up in Dubai
She praised her father for standing by her side and supporting her right to education and freedom. She believed men play a vital role; they must stand up for women's rights.
13 Times Hollywood Celebrities Supported Malala
The education champion from Pakistan and the gorgeous actress met at the Into Film Festival premiere of a documentary, He Named Me Malala. The live Q&A session was a part of the event and the interview was screened in over 80 cinemas around the United Kingdom. He Named Me Malala is slated to release tomorrow in cinemas across the UK.