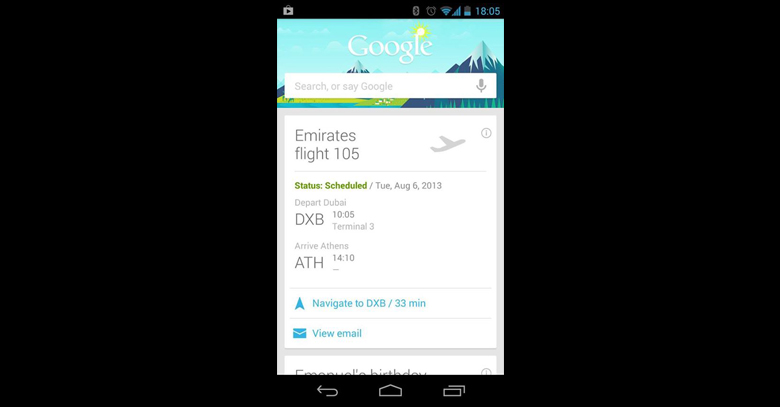 August 7th 2013 – Emirates recently proposed that it will issue 'Google Now cards' , a digital personal assistant, for passengers who book their tickets online.
Fully integrated with iOS and android, Google Now provides seamless ticket booking along with reminders of upcoming flights, easy searching of information and frequent updates.
The style of information provision is very user friendly, making Google Now a personal assistant for their travel information.
"Emirates prides itself on our constant innovation and working with technology partners that will enhance our passengers' experience ",Patrick Brannelly, Vice President Product, Publishing, digital and events announced the move to this app.
Emirates claims to be the first airline in the Middle East North Africa (MENA) region that has come up with technology.
In order to access this app, the passengers have to download the compatible version of the app for their smart phone and have a Gmail account.