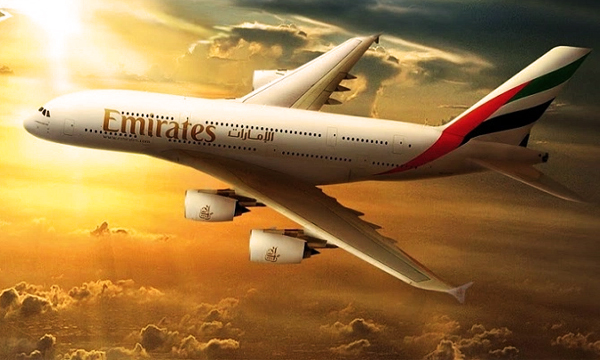 I am a frequent flyer with Emirates; I have seen their journey of becoming the biggest airline. The growth of any business results in growing pains. The brand being highly generous chooses to share these 'growing pains' with their loyal customers (only ones from Pakistan through apparently). I have had some highly interesting experiences  of late that I believe can be attributed to 'Fresh' and 'Energetic' Managers that have taken the reigns at Emirates, perhaps in my next piece I will write more about their management.
Before going into the details of my recent, delightful trip from Dubai to Pakistan, let me put some things into context. Emirates operates at least 6 daily flights from Karachi, within a week this rounds up to some 170 flights a month, and then to a colossal (approximate) monthly total of 240 odd flights Pan Pakistan, which assuming the exorbitant fare amounts is a lucrative income generator from a country like us.
Perhaps it is because of our good heritage, we Pakistanis, are forced to 'Enjoy' 'highly interesting and memorable experiences' when we choose to travel with them. One expects complimentary services for premium billing and Emirates clearly, goes the extra mile (quite literally) to provide additional services. Starting from the top, let's just say Emirates loves taking care of the health and well-being of their Pakistani passengers.
The airline ensures this by increasing the distance you have to travel to get to your flight, getting a healthy jog and building up a sweat along the way as your terminal is more often than not situated at the furthest possible distance from the gate (but only if you are Pakistani) otherwise the gates are quite strategically situated if you are in Europe or the USA.
Then there's the tongue-in-cheek humor of 'ALWAYS' making you take the concourse 3 (old terminal) if you are headed to a third world country. The kind of joke you can't help but smile about (while you cringe internally). Also, worth mentioning is the amazing protocol of parking, the plane undertakes, half an hour away from the terminal, giving (Pakistani) travellers a luxurious 30-minute ride to the terminal after landing in Dubai.
This I attribute to a love for their passengers, they just can't spend enough time with you on the flight, so they find excuses to add their time mileages in this case.
Recently, returning from Dubai to Pakistan, I experienced this love and care by experiencing both the 25-minute bus journey and a 10-mile walk to reach the plane I was supposed to board. Another thing Emirates takes care of is to not overly inflate your expectations of your in-flight experience, as the plane I stepped into reminded me quite remarkably of a local air carrier. The pilot knew that we were all sweating bullets after the 10 -mile walk and the 40-degree temperature so he graciously kept the air-conditioning off so we wouldn't get sick from the sudden temperature change.
Watch video below:
True to Emirates policy we were present in the plane 40 minutes before it was supposed to take off, I can honestly say it was fairly entertaining looking at all my fellow passengers and the cabin crew perspiring freely during the 'best-in-flight-entertainment-ever', which prompted me to reminisce the load shedding back home, it just felt 'totally-felt-like-home'. I was forced to applaud the lengths the Emirates management went through, to give us a humbling 'Typical-Pakistani-experience'.
In my opinion, Emirates should change their tagline from "Hello Tomorrow" to "Uniquely Pakistani, Just for Pakistanis". I tried sharing my views with the management but sadly there was such a massive flood of love and admiration from their other passengers in their inboxes that my singular suggestion got lost amidst the outpouring of alternative love. Recently, it is pertinent sharing an ordeal one of my colleagues, uncle and aunt went through (Emirates again), enroute Karachi to Dubai, (then onward to pilgrimage to the Holy Land).
The poor couple along with the other passengers were on board for five grueling hours on the aircraft and were not allowed to leave due to some security reasons, the common denominator when a scapegoat has to be called out for. Once again, the on-ground management offered no solace and complaints went unheard, unregistered and unvented.
Numerous passengers must have surely gone through similar experiences such as the one I have narrated., which brings me to put forth a recommendation to the powers that be at the CAA and for that matter even at the Aviation Ministry, to have an overall look, and dare I say an audit into the treatment meted out to Pakistani travelers on this extremely, popular airline.
The writer is a frequent traveler with the airline, and a frequent traveler per say, and hopes that his truth and dare tell-tale shall encourage the stakeholders to stand up and take notice. Forthright and with due diligence and care.