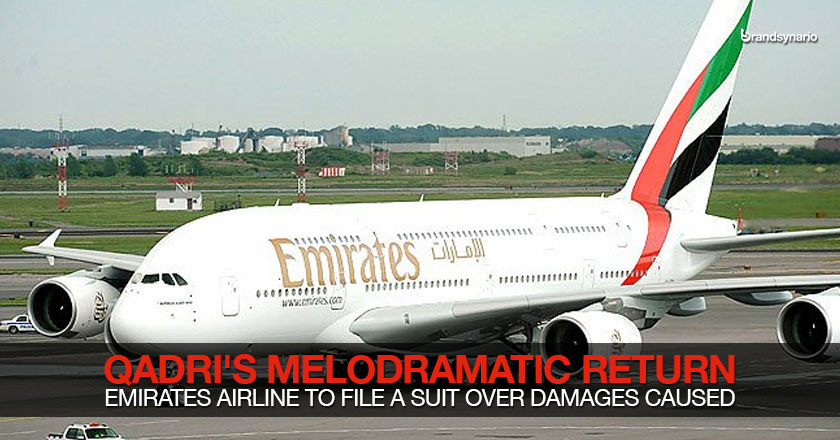 Emirates airline plans to file a suit against the damages caused to its status by Dr.Tahirul Qadri's theatrical return performance on Monday. 
According to the reports, the Government of Pakistan did not allow the aircraft to land at Islamabad in order to halt Dr Qadri's plan to go to Lahore by road (to demonstrate his political strength).
The forced diversion of the plane to Lahore resulted in a lot of miscommunication and re-scheduling for Emirates' flight EK-612 which was scheduled to reach Islamabad at 8am on Monday and return to Dubai at 9.30am after picking passengers.
The airline was upset by the diversion of its flight's itinerary, causing a great deal of inconvenience to passengers on the plane and those waiting at the airport to fly to Dubai, as reported to the Civil Aviation Authority.
The Emirates administration informed the CAA that it intended to file for damages
CAA official said, "An airliner blacklists a person who puts the lives of other passengers in jeopardy or causes them inconvenience by his action."
The airline was also considering blacklisting Dr Qadri.
As said by the official, the Emirates will not consider suspending its flight operation to Pakistan because of lucrative business propositions here.