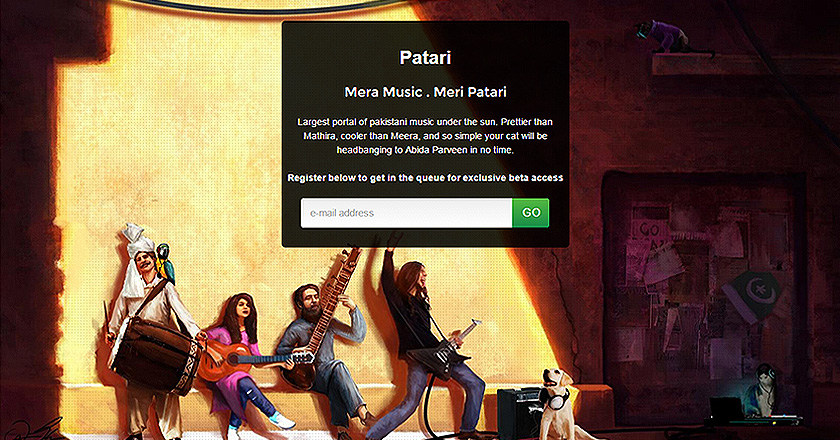 A unique Pakistani music streaming website, Patari, is facing the threat of legal action from EMI, a leading music label in Pakistan.
Patari was being set up for the purposes of allowing people to access Pakistani music, to make it more accessible to music lovers across the country and abroad.
Since its beta launch a few months ago, it has provided access to work from the music of the legendary singers and the up-and-coming modern artists.
However, now EMI has decided to put some heat on the website and threatened them with legal action. EMI has requested Patari to remove the songs on the website, as it is an infringement of copyright laws. Due to this,
Due to this, Patari will be forced to remove up to 60,000 Pakistani artists' songs from the website – around 70% of all music produced in Pakistan.
EMI has a significant amount of control over the music market, due mostly in part to popular and leading artists in the past having deals with the label.
Bajwa said even artists like Noori and Strings asked Patari to take down their music initially, only to formalize a deal through which they can start anew, keeping Patari's popularity in mind.
While EMI are insistent that they have no issue with Patari itself, they are against the way in which music has been uploaded onto the website without their consent. They are adamant that Patari must obtain the licensed rights to the music they choose to make available to users.
Khalid Bajwa, a co-founder of Patari, had this to say on Twitter:
If EMI does not relent, we will openly call into question their ownership of the rights and get the royalties to its rightful owners.

— Khalid Bajwa (@hisBaajaness) June 12, 2015

For now, the fate of Patari hangs in the balance. It remains to be seen how the issue is going to be handled by Patari and what will lie in store for the platform in the future.