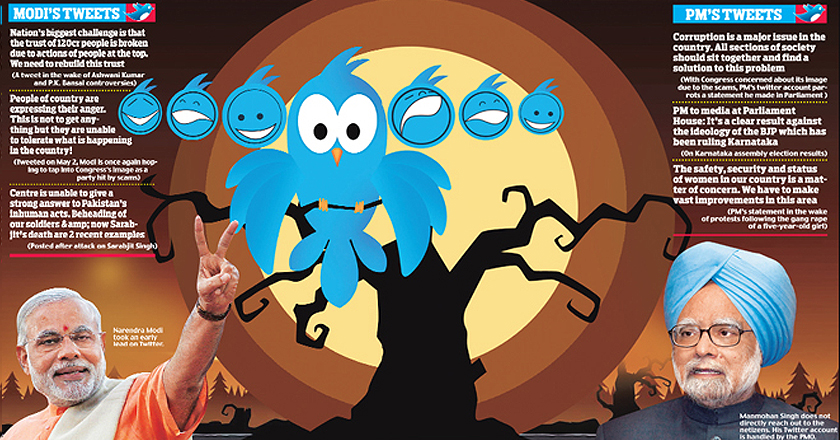 By Hassan Wasti
As the 15th Lok Sabha prepares to leave office on 16th May 2014, political parties in India can be seen gearing up for elections 2014 as a report by GroupM predicts an 8.5% advertisement increase in India.
Elections have always been a key advertising period in India. The aggressive Indian election campaigns of 2014 are said to contribute a total of INR 43,065 crore to the Indian marketing arena setting the industry's growth rate at 11.6% as compared to the previous rate of 10% in 2013, Money Control reported.
Newspapers are expected to devote major portions to print adverts related to political campaigns, as of which majority of magazines that have maintained a steady amount of profits from the last 3 years are to experience a downfall in their earnings by an estimate of 5%.
An increase of 12% within the TVC's is expected this year as compared to the last year's growth rate of 13.8%.
Social Media is making its way into the politics, as the recent analysis show, campaigns during the elections of 2013 in Pakistan were also made viral through the use of Facebook and Twitter. Following to this, it is predicted that social media advertising in Indian election 2014 is also to increase by 35%.
In 2013 advertising via television accounted for 44%, print media 39% and digital advertising 6.5% of the overall advertising market. Whereas, it is forecasted that this year television will have 44% of the total share, print media 38% and digital advertising will keep growing at a steady rate of 8%.
The raise in advertising expenditure is not only as of the election fever in India but it is also contributed through FMCG companies in India that rely heavily on promotion through advertising at such times of increased viewership and readership.
The C.E.O at GroupM C.V.L Srinivas was found stating that the current market dynamics show an optimistic trend towards advertisement spending by FMCG companies and in the upcoming days it is expected that auto and retail will also be contributing towards the advertising in India.