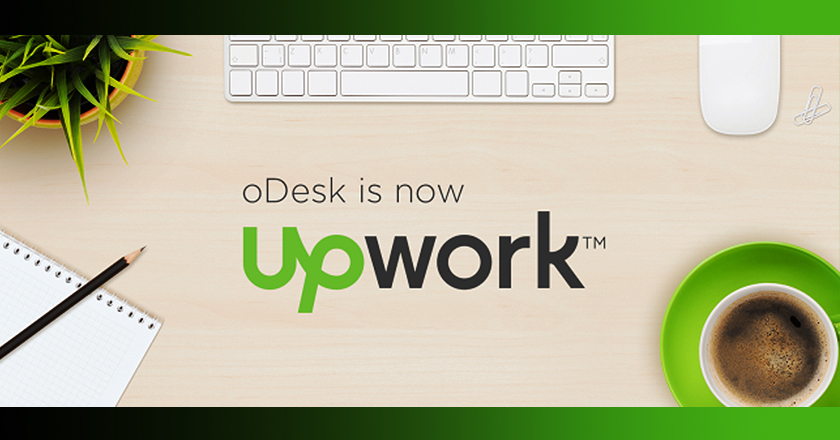 Global online work platform Elance-oDesk has rebranded itself, dubbing their new avatar 'Upwork'. Together these freelancing behemoths have connected over 10 million freelancers to 4 million businesses. They serve the major market of Pakistan and are probably the most used too.
The two organizations with the latest funding of $30 Million have opted to incorporate a new freelance talent platform. This will translate into a new app, better searching, faster processing and to top it all off a real time chat service.
Now oDesk will redirect you to Upwork while Elance will remain the same. Yet in the future Upwork is intended to be a unified platform for both the companies.
What will Upwork offer that's new? Upwork's message center will perform as a central hub for all communications. So you can talk to a freelancer instantaneously. Also separate 'rooms' can be created to manage multiple freelancers or clients.
Upwork message center will also enable you to share files so you don't need another platform for it and keep the communications on the app. The amusing part is that everybody can use Upwork message Center regardless of whether you use it or not.
The new app, available on iOS only, will allow contractors and freelancers to post and accept jobs, proposals, contracts on the go. Freelancers will have the option to set their availability so prospective clients can contact them if available.
These platforms are based on revenue by service fee; in turn these fees are based on the project estimates. Higher caliber freelancers commanding higher rates will get more visibility on Upwork to ensure uniformity in high quality work availability. The aim is to match and connect interested parties quicker.
Upwork will surely provide a boost for the ever growing freelance community of Pakistan through its services.