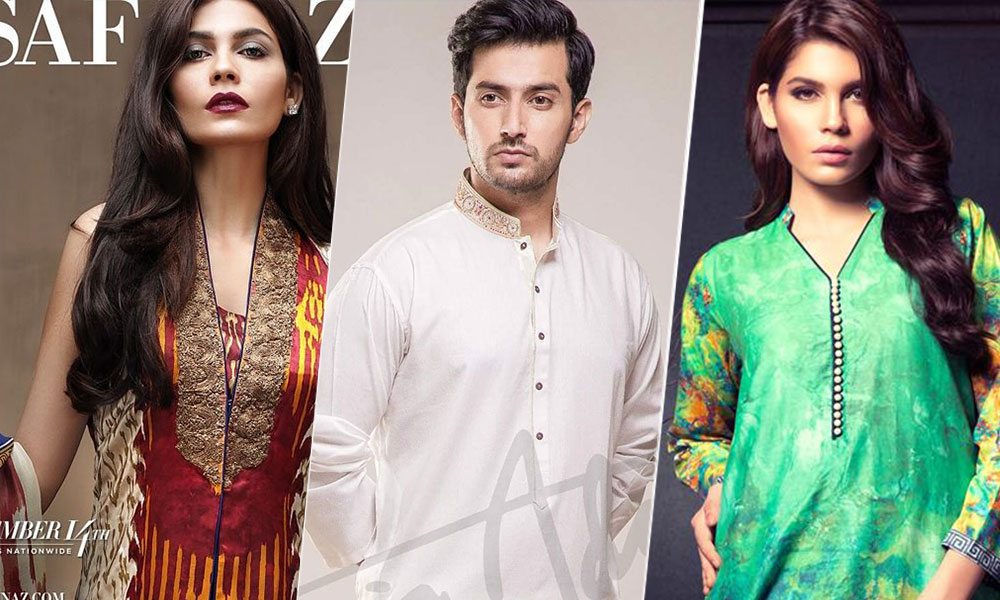 Eid-ul-Azha is just around the corner and although the focus might be on animals, there is no harm in donning up yourself for the perfect bakra selfie for the coming holiday weekend.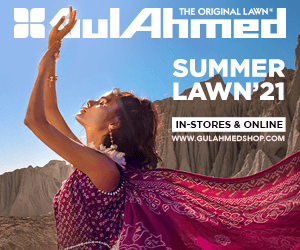 From affordable ones to high-end brands, the markets are buzzing with limited edition Eid collections releasing this week. Unstitched or ready to wear, depending on your personal style, the Eid collections have a huge variety of patterns, color palettes and fashion trends to choose from.
Read More: Top 4 Movies to Watch This Eid-ul-Azha
Take a look at some top trends and labels to shop your Eid clothes for this occasion:
For Women
With yet another Eid falling during the mid-summer season, the trend for short shirts, culottes, chikan fabric and light, pastel hues is back.
Sapphire Pakistan has some gorgeous silk tunics and culottes for the Eid season. If you are not up for silk during the hot season, Sapphire just launched a gorgeous cambric collection too.
For a heavier yet subtle Eid attire, the hip boutique BeechTree has launched a stunning Baroque Collection with some gorgeous white and gold pieces, the trending summer 2015 colors.
Yet another ravishing label to opt your dresses from is the good old Sana Safinaz. The duo has some amazing eye-catching printed and embroidered silk pieces in ravishing colors for this Eid.
The same goes for Ideas by Gul Ahmed; the brand is launching their digital print collection, Digital Dreams, for Eid.
For someone looking for a one-stop shop for all things Eid, Nishat Linen is the ultimate place to be. The fashion house not only offers trendy dresses for the season but also gorgeous accessories to go with.
For Kids
Fortunately for Pakistani kids the fashion industry has never been better! The kids have the trendiest options ever to choose from.
If you are looking for something chic and modern, Minnie Minors has some adorable pieces for your little ones.
If you have something desi in mind, Blocked by Afsheen Numair, has some fun dresses for kids to pick from!
 For Men
Kids and women are not the only ones benefitting from the thriving local fashion industry; men have an equally wide and stunning variety to choose from.
Amir Adnan's Premium collection has a wide variety of kurtas, with a range of traditional colors and embroidery, priced from PKR 5500 to PKR 10,000 to choose from.
For those looking for a more luxe outfit for Eid, Deepak Perwani has some amazing designs ranging from simple cotton silk kurtas priced at PKR 6,500 to Bhoski shalwar kameez with jamawar waistcoats prices at PKR 31,000.
Those looking for even more affordable options, Gul Ahmed has an ongoing sale, with plain kurtas with minimal embroidery available for as low as PKR 1,200!
[fb_embed_post href="https://www.facebook.com/gulahmedmen/photos/a.1760656084154870.1073741828.1756518881235257/1796787753875036/?type=1&permPage=1″/]
Which brand will you wear this Eid-ul-Azha? Tell us in the comments below!