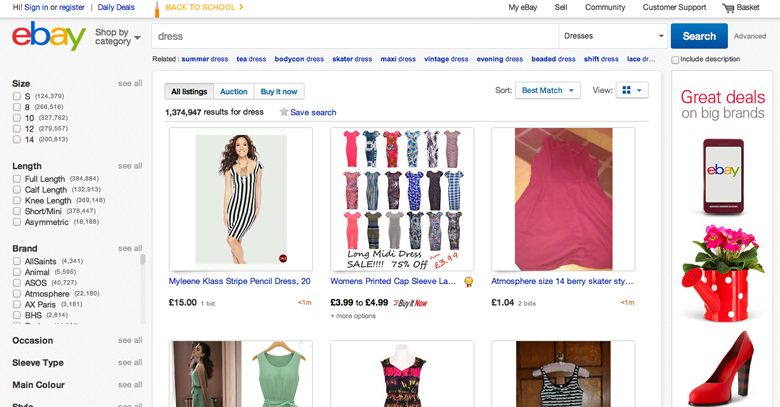 eBay launched an innovative medium for shoppers and online customers to choose designs that best fit their body type, Brand channel reported.
E-commerce mogul in collaboration with London-based fashion startup Dressipi, is offering online visitorsan interactive experience, allowing them to choose clothes and dresses according to their size, shape and brand preference.
This pilot project is initially being launched in the UK only and will last for a span of six months, where engineers and officials would be monitoring eBay's traffic and the response by customers.
Users will first choose options that best describe their body shape, size and brand preferences. Then website will gather the options which best fits their fashion profile, making it easier for the user to make an appropriate decision.
The site will also feature Dressipi's collection which matches the client's preference.
Through the adoption of this rather unique detail, eBay is trying to deliver a complete shopping experience – much more than a product exchange.
With the launch of this new technology, it would allow eBay to understand customers, their preferences, choice of clothing and reaping unique data regarding customer choice and influences.
In addition to this, the website would provide a real-time experience for the customer, right from the comfort of their homes, without having to move.
Also, with personalized shopping, it would allow customers to better analyze and understand their own body types, becoming much more focused shoppers and reducing post-purchase dissonance.