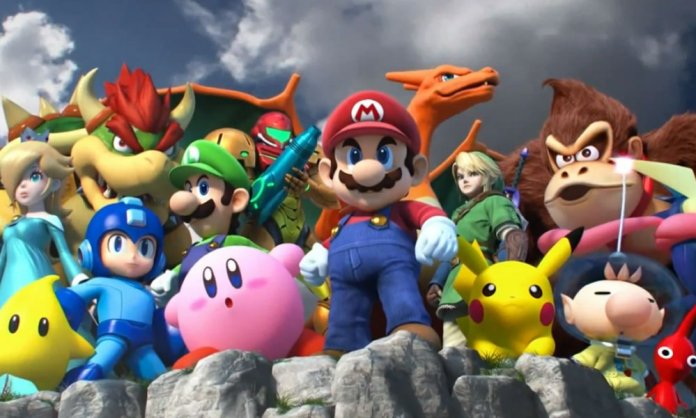 A June 12 pre-recorded presentation created for the 2018 Electronic Entertainment Expo (June 12-14) in Los Angeles will be followed by three days of Nintendo Switch gameplay. "Super Smash Bros." will be center stage.
"Super Smash Bros." is the only upcoming title named by Nintendo in an outline of its E3 plans.
It's to feature in a video presentation that starts at 9am PT on June 12 and a tournament planned for later the same day.
Nintendo's now-customary Treehouse Live showfloor broadcast picks up the baton from the video presentation and, again, "Super Smash Bros." is a confirmed participant.
Nintendo Treehouse Live is a three-day affair, running June 12-14, 2018.
A "Splatoon 2" World Championship will run from June 11-12, concluding with a grand final match-up.
Immediately following the "Splatoon 2" final, Nintendo's "Super Smash Bros." invitational tournament will begin.
"Super Smash Bros." is a solo and multiplayer fighting game, the fifth in a franchise whose roster is an all-star ensemble of characters from across the Nintendo pantheon.
The console company's distinctive take on the fighting game genre incorporates platforming elements alongside a customary blend of special moves and technical mastery, as well as a "ring out" mechanic that overlaps with traditional wrestling.
"Super Smash Bros." is still awaiting a firm 2018 launch date but might reveal one at E3.
Other Switch games dated for release soon after E3 2018 include "Mario Tennis Aces" (June 22), "Octopath Traveler" and "Captain Toad: Treasure Tracker" (both July 13).
Switch versions of "Dark Souls," "Ark: Survival Evolved," "Bendy and the Ink Machine" and "Valkyria Chronicles 4" are on the hybrid console's release schedule for later in the year.
Nintendo's June 12 presentation follows Los Angeles briefings from Electronic Arts (June 9), Microsoft Xbox and Bethesda Softworks (both June 10), and Ubisoft (June 11).
Sony PlayStation is still to announce a date for its annual presentation.