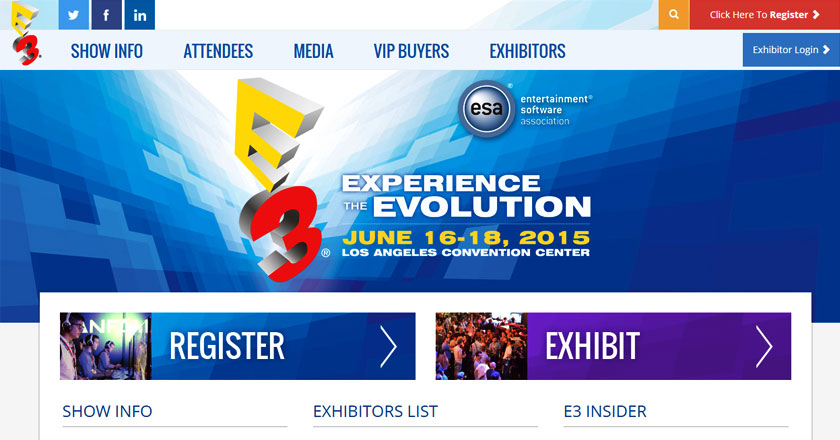 The Electronic Entertainment Expo 2015 is all set to take place at the Los Angeles Convention Center in Los Angeles, California, from June 16 to June 18.
Presented by the Entertainment Software Association (ESA), and popularly known as E3, the scheduled event would be the 21st edition of the annual trade fair for computer, video and mobile games and related products.
The event gives game publishers, software developers, manufacturers, retailers, and general people related to the trading of electronic entertainment the chance to showcase their newest and upcoming products.
Leading video game companies and software developers from more than 100 countries are likely to take part in the three-day event.
According to the E3 website:
At E3, the video game industry's top talent pack up the Los Angeles Convention Center, connecting tens of thousands of the best, brightest, and most innovative professionals in the interactive entertainment industry.
For three exciting days, leading-edge companies, groundbreaking new technologies and never-before-seen products will be showcased.
E3 connects you with both new and existing partners and provides unprecedented exposure to emerging markets. E3 is where your evolution happens.
For more information on the E3 2015, visit their website.