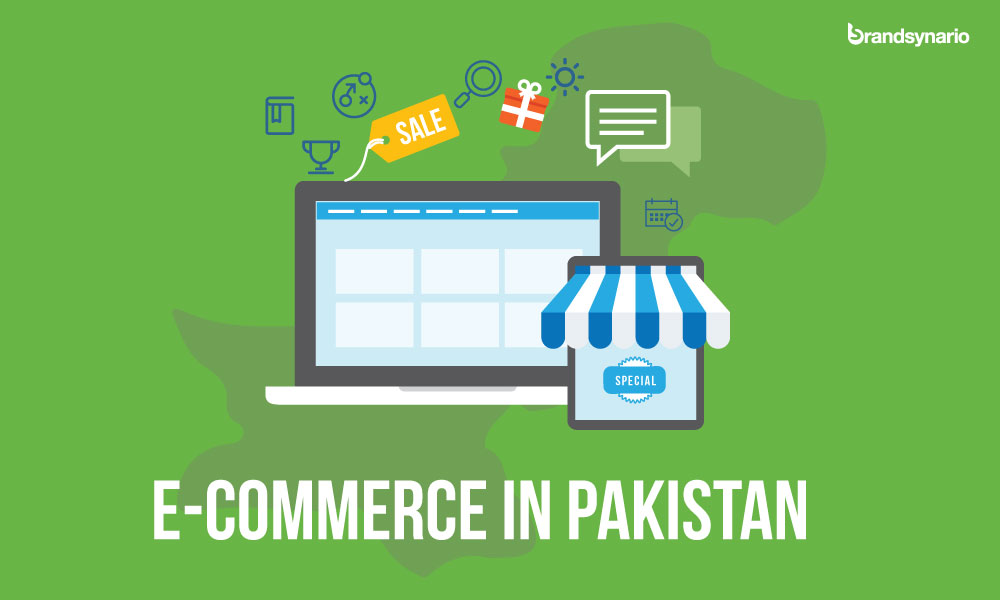 E-commerce in Pakistan may have arrived a little late, but it is finally to stay.
With a burgeoning e-commerce sector finally in place, experts predict the size of this market is likely to go up from $30 million (spent on online purchases) to $600 million by 2017. Technology entrepreneurship is at a tipping point given that currently there are 25 million internet users and 15 million mobile users in the country.
The availability of cheap smartphone devices (within $50), 3G and 4G rollouts along with the massive amount of marketing and media spend by various companies with an online presence have all been instrumental in garnering attention for e-commerce here.
Seasoned businessmen, as well as entrepreneurs, have finally woken up to the realization that the internet has a huge equalizing power because of which they can tap into the local as well as global markets through online channels.
Read More: Top E- Commerce Real Estate Portals in Pakistan
Today, online shopping websites offer a wide assortment of consumer electronics, fashion and beauty items, home furnishings, sports and fitness equipment, groceries, and services such as hotel bookings, real estate sale and purchase and vehicle buying and selling (a case in point being pakwheels.com).
E-commerce has indeed grown leaps and bounds in the last three years. "Following the pattern of our neighbors, Pakistan's internet user base is expected to grow to 100 million by 2019," says Muhammad Raza Saeed, co-founder and CEO of Pakwheels.com.
Read More: Top Online Grocery Stores in Pakistan
"We want to be the go-to place for anything and everything to do with wheels for this online population," he added.
Pakwheels.com may be well on its way to attaining that goal: reports indicate Pakwheels is the largest community-based automobile website in Pakistan with more than 300,000 registered cars and motorcycles enthusiasts, and 20 million views every month.
Over the next five years, 28 % of the country's population will have internet access, muses Monis Rahman – Founder/Chairman and CEO of Rozee.pk, a job website.
This unprecedented reach will not just transform how consumers purchase goods but will also impact several other industries. Rozee.pk, for instance, has helped over one million people find jobs and this is a reflection of how Facebook and Twitter have changed how we consume news and form opinions about people, products, vehicles, real estate and even hotels.
It's also a key factor today in bringing together like-minded people and e-commerce websites are the next logical step in that direction. "We have connected millions of Pakistanis over the last ten years based on their passion for cars and bikes," explains Saeed, while talking about Pakwheels.
"E-commerce websites bring consumers closer to what they are actually looking for and can often answer their queries related to a particular product. Such is the power of e-commerce," says Saeed.
Today, around 95 % of online purchases are fulfilled through the Cash on Delivery (CoD) service in Pakistan – for instance, Daraz.pk and Homeshopping.pk.
At the same time, several promising initiatives are also underway, thus making it easier to pay directly online. For instance, many banks and telcos have introduced branchless banking and m-commerce ventures which include Easy Paisa, Mobi Cash, Time Pay and Netbanking to name a few.
In fact, the number of branchless banking agents that facilitate offline payments for online purchases tripled from 41,000 in 2012 to 125,000 in 2013, making it increasingly easier and more convenient to transfer money.
Even more successful is the inter-bank fund transfer (IBFT) facility that allows consumers to pay electronically by going to their bank's website to transfer funds to online stores. Most banks today are offering their customers the facility, thus effectively encouraging the banked population to conduct electronic transactions.
Today, for the first time in Pakistan's history, there are online brands setting aside advertising budgets for mainstream media advertising. While some have already launched their TV ads in a bid to compete for our eyeballs, several other players will be launching TV commercials in the coming months, thus lending further credibility to e-commerce and the online medium in general.
If this trend continues, e-commerce is slated to become the next big thing in Pakistan as more and more consumers will benefit from online shopping and generate acceptance for the sector.
Contributed By
Ali Danish