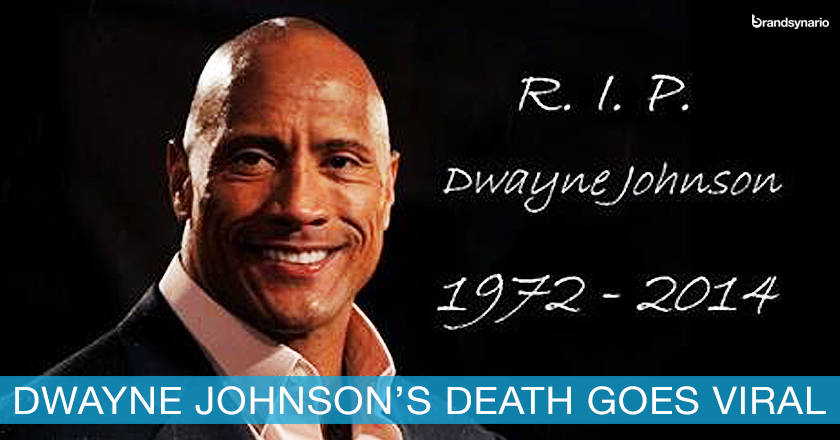 The WWE superstar, who's now also a Hollywood Star "Dwayne Johnson" formerly known as "The Rock" is well and alive… and I repeat he is NOT DEAD.
There are many hoaxes roaming around the internet announcing the death  of Dwayne Johnson, few have even gone far enought to post videos titled,  "RIP Dwayne Johnson 1972-2014".
The fake news went viral earlier this week and according to the news, "he died while performing a dangerous stunt during the shoot of Fast and Furious 7".
To counter this fake news the superstar has been continuously tweeting to assure his fans that he is well and alive. Also to prove this, the star has recently posted a video of his workout on instagram.
Apparently, the purpose of this scam was to guide fake traffic towards some websites publishing the fake news.