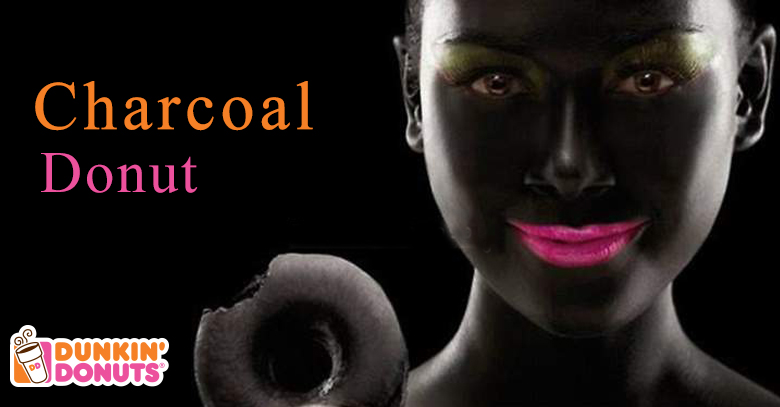 By Ufaq Ashfaque
Dunkin' Donuts was under severe criticism after it launched a promotional campaign for its new Charcoal Doughnut and hence, forced an apology out of Dunkin' Donuts' headquarters in the US.
The ad featured a woman, painted black, smiling with a bright pink lipstick shade, with bright fluorescent green eyes and holding a doughnut.  The tagline 'Break all rules of deliciousness' was associated with the new Charcoal Doughnut but many people thought this was typecasting the black population.
Customers and critics claimed that the ad was similar to an old campaign promoting the American stereotyping of black people, which is a matter of serious debate till today.
The top management at Dunkin' Donuts had a differing opinion. "What if the product was white and I painted someone white, would that be racist"? NadimSahlani, the CEO at Dunkin' Donuts, said during a telephonic interview to news.com.au.
Launched in Thailand, the American doughnut brand has received multiple complaints, of customer sentiment being severally compromised, from across the globe.
Despite the campaign on-airing in Thailand, little or no insult has been reported there.  It is one country where racial stereotyping is a popular tool of advertising.
Despite having no intent to do so, the launch of the Charcoal Doughnut did not go as planned, bringing much criticism and disruption to the brand.
The brand wascriticized by the Human Rights Watch established in New York, looking out for restoring and preserving the civil rights of citizens living in the United States.
What do you have to say about the American way of thinking?  Was it worthwhile or just another stunt?