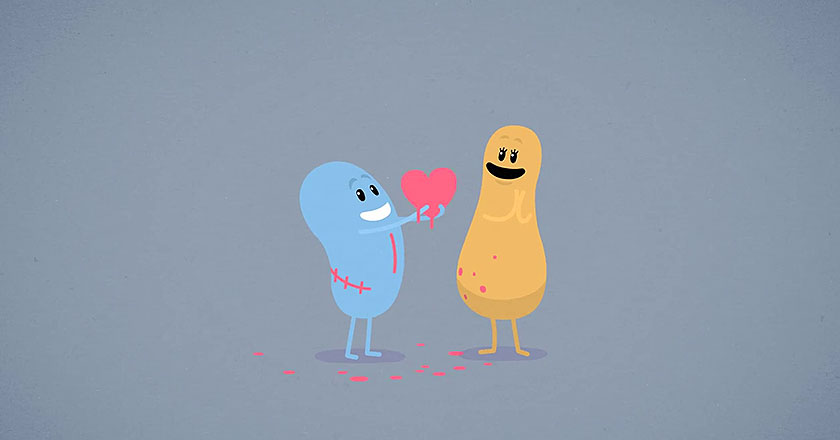 By Hassan Wasti
In the spirit of Valentine's Day, TurnOut Venture has come out with a short animated film directed by the creator of the game 'Dumb ways to Die', Julian Frost.
Valentine's is all about giving gifts and spending time with your loved one so TurnOut Venture has decided to make your day extra special by giving you an animated film featuring the most loved cartoon character on the internet, Tuzki.
Tuzki, the emoticon-character originally designed by Momo Wang, experiences an unusual Valentines Day romance while performing a heartless assassination contract. The animation is rated R for violence and is not for children under 18, the film is available on the internet worldwide and can be also be viewed on Adult Swim in Australia. 
Love assassin is a dark tale of a rabbit 'Tuzki' who can be seen playing video games relaxing on his couch with his cat and his disjoint heart, until his communicator goes off and things take an unlikely turn for our hero.
Julian Frost has done a remarkable job on the animation front, Frost who is widely known for his popular internet game Dumb ways to Die. The animated series 'Dumb ways to Die' became an internet sensation upon its inception and has been viewed 60.1 million times on YoutTbe, the game designed by Frost based on the series has been rated the most downloaded app game in the last month.
Valentines always has a special feel to it and Love Assassin looks to capture the emotions of this day in its very unique fashion. The internet is flooded with Valentines messages and How people are going to spend, while many plan to go out others feel that the best way to spend it would be at home cuddled up with their better half.
Well, for those looking for a little humor can enjoy this short animated film and celebrate Valentine with Tuzki, the love struck bunny.