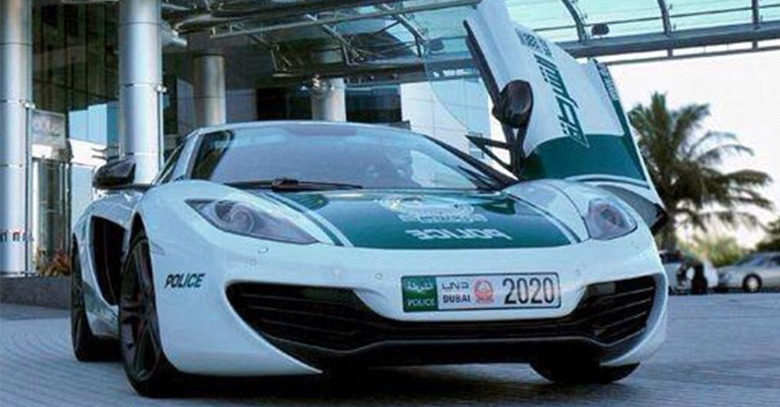 By Zoya Anwer
The criminals in Dubai will need to think twice before committing any crime now, because the Police just included the English manufactured 170,000 pound car, McLaren MP4-12C to its convoy of the luxurious patrol cars. 
McLaren MP4-12C or just 12 C is the most current addition to the patrolling cars after it got the title for the "Car of the Year" and "Best Super Car" in Middle East Motor Awards 2013.
With an estimate cost of A$315,627, the super car would be thrice as powerful than any regular British police vehicle. The car was added to commemorate the celebrations on the account of the bid won for the grand World Expo 2020.
The McLaren will be welcomed by the ever exclusive four wheelers like Aston Martin, Lamborghini, Bentley, Ferrari and a Chevy.   Possessing a twin-turbocharged 3.8L engine and lightly weighing Carbon fiber chassis, the car's speed can go from Zero to 100km/h in just 3.1 seconds! 
To give the Gulf touch, the car will be painted in the green and white colors that represent Dubai and will carry the number plate bearing the number "2020".
The Dubai Police believed that it needed such a collection of cars, acquired at the start of this year in order to curb crime because the city is full of highways.
The most amazing part however is those drivers who get a speeding ticket plead the police officers to take them away in these classy only for one ride.
No wonder that everyone would like a speeding ticket in this case!