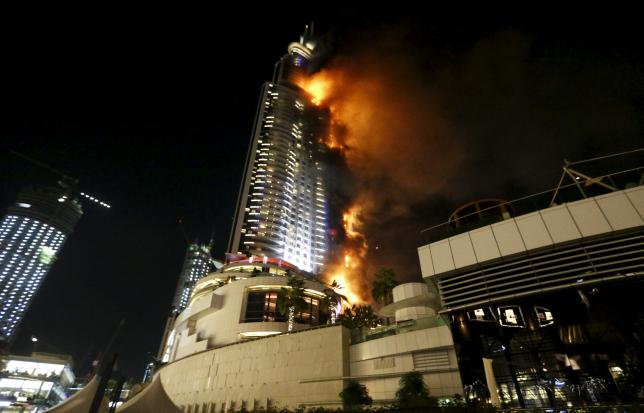 A 5-star Dubai hotel became engulfed in flames as the city was preparing for New Year's Eve celebrations, with 16 people receiving injuries. Firefighters bravely battled the fire at the 302-meter tall Address Downtown Dubai.
According to CNN, the fire broke out in a residence on the building's 20th floor when curtains caught on fire.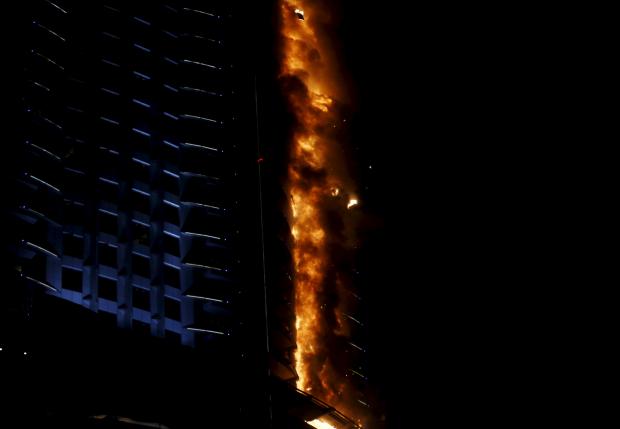 Bruce Szczepanski, who watched from the balcony of a nearby hotel, said he could still hear parts of the building crashing to the ground more than nine hours after the blaze began.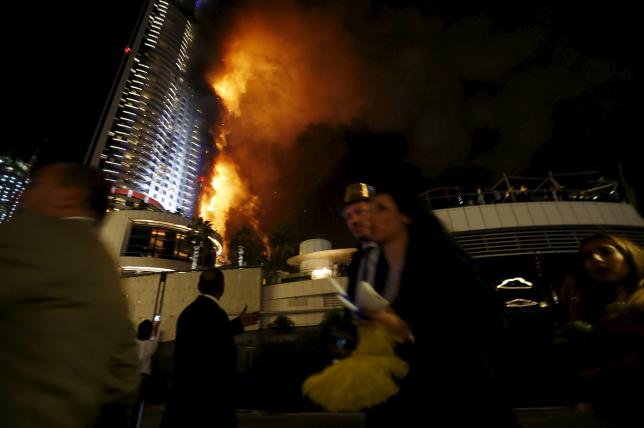 "There are huge flames, and you can hear the structure falling and the thuds," he said.
[fb_embed_post href="https://www.facebook.com/khaleejtimes/videos/10153301184752864//" width="550″/]
@cnnireport massive fire at the Address Hotel in downtown #Dubai #cnnireport pic.twitter.com/BVBy51pi1l

— Elysia Segal (@elysiasegal) December 31, 2015
Fire still burning @ Address Hotel pic.twitter.com/NC1lrWxQjY

— Bruce Szczepanski (@b_szczepanski) January 1, 2016
People are running away! This is so horrific!!!!! Falling on people's houses pic.twitter.com/gq9AXEyTJr

— Atieh Sabbar (@AtiehS) December 31, 2015
@Address_Hotels Address Hotel Downtown Dubai on fire, I hope there were minimal casualties #Dubai pic.twitter.com/5eil7sqX4z

— Nisar Talabany (@NisarT) December 31, 2015
Oh my god – fire at the Address hotel, Downtown Dubai hope everyone is safe, it's so busy out there pic.twitter.com/XZenTxojtd

— Katy Bow (@KatyPBow) December 31, 2015
Yikes. Major fire in #Dubai at the address hotel, right next to #DubaiFireworks site pic.twitter.com/87Z2cidfYm

— Barry Whyte (@bwhyte11) December 31, 2015
Dubai's grand New Year celebrations and fireworks proceeded as scheduled despite the massive fire that still continued to burn nearby.