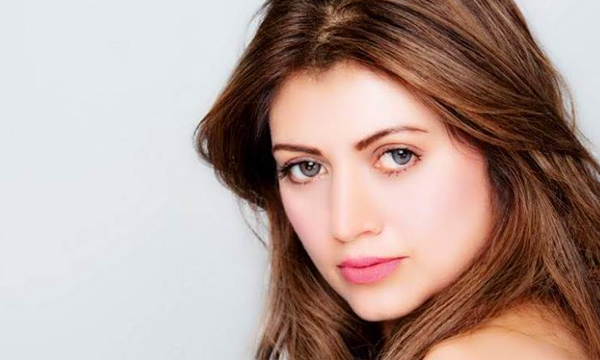 Yalghaar director Hasan Waqas Rana's latest discovery, Aleeze Nasser has been officially taken on board for director's next offering Waar 2.
The Dubai-based actress recently visited Pakistan and in an interesting rendezvous with the press, she talked about her future plans.
Nasser has done graduation in acting from Los Angeles. She is also a trained dancer. The actress has been actively participating in the film activities in Dubai and has been a part of a private organization which annually organizes a film festival in Dubai. She has also signed an international movie where she will be working with Hollywood director in collaboration with Dubai filmmakers.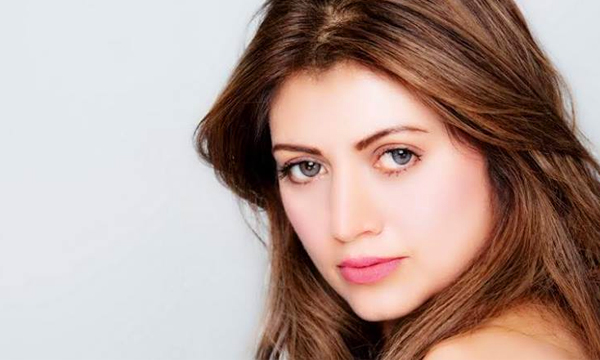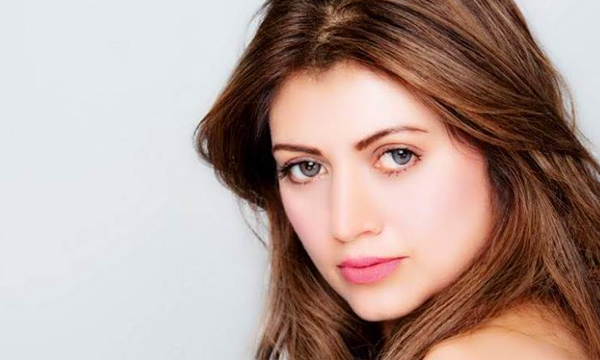 Read on to know more about the gorgeous actress.
Aleeze's Pakistan connection
Born to a Pakistani father and Turkish mother, Aleeze Nasser has been among the young crop of artists who have been all set to take the industry forward with their vigorous approach and dynamic vision.
The actress was explored by Waar director in Dubai who later convinced her to be a part of Pakistani industry.
"Doc (Hasan Waqas Rana) met me in Dubai where he convinced me to be a part of this industry. He asked me to watch his first film Waar to get an idea about the quality of work that had been done in Pakistan. He asked me to be part of his team because he wanted the trained and educated lot to be a part of the film fraternity," she said.
The actress plays Adnan Siddiqui's wife in her debut film Yalghaar. While talking about her role in the film she said that she had to work extra hard to learn the language to do the role with perfection.
"When they told me that all my dialogues are in the form of poetic conversation in the film, I had to dig into literature and learn all those Mir Taqi Mir and Ghalib poetry by heart to fit into the role," she added.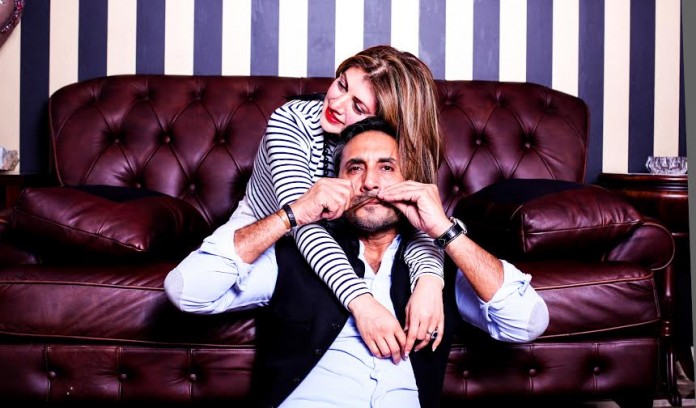 On being signed on Waar 2
Nasser's wonderful performance provoked Rana to sign her in his project Waar 2. She was one of the few actors who were officially taken on board for the film.
The actress said her role in Waar 2 would be completely different to what she did in Yalghaar.
"In Yalghaar, I played a typical housewife whereas my role in Waar 2 is of athletic nature and of a bold independent girl", she said.
On working in Bollywood
While a lot of Pakistani actors consider Bollywood as their final destiny, the vibrant Nasser doesn't fall in that league. With a bundle of offers coming from across the border the actress considered local industry a good ground for career growth.
"I don't want to go Bollywood in a B-grade movie. If they offer me a good role then only I will think about it. At present, my focus is in Pakistani films and I want to contribute my potential and training in this industry," she said.
Her take on item numbers
Although Nasser has taken a professional training in dancing, the scintillating item numbers don't attract her. She was brought up abroad but her strong connection with Pakistani roots do not allow her to do latkas and jaktas on the silver screen.
"There is a very fine line between a decent dance number and a provocative one so I will make my judgment when any offer will come to me. I have to see whether it crosses my line of decency or not. Whatever work I will do in this fraternity I expect my nieces, nephews, my mother and my father to all sit and watch it. I will not do anything which will embarrass them. Other than it, I am open to do fun things and subtle kind of stuff," the actress said.
Nasser has television on her mind too
The Turkish beauty Nasser didn't restrict herself to movies only, in fact, she wanted to explore television too. A meeting with television maverick Haseeb Hassan motivated her to work in this field.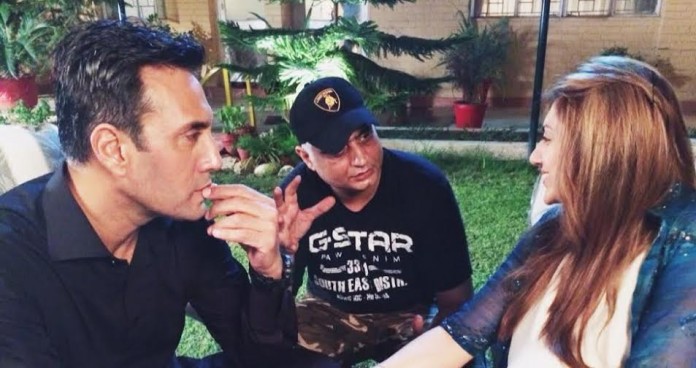 "I recently got a chance to meet Haseeb Hasan and he was the man who forced me to do dramas also. I would like to work in his dramas because his vision is something I can relate to." she said.
With numerous offers knocking at the door, the actress is not in a mood to shift her base from Dubai to Karachi. She would like to stay with her parents in Dubai and visit Pakistan whenever she gets a chance for work and social meet-ups.
Her current trip to Pakistan would be around 10 to 15 days long where she would complete her last spell of Yalghaar shoot and had a few media meet-up planned in her schedule.
"I am here to shoot for the film and then I will go to Islamabad where I will shoot another spell for the film. I will then leave for Dubai and from there I will go India where I have a project I am looking in. I can't disclose the details because it is under discussion right now," she said in the end.
Nasser also wanted to venture into production. The actress while talking to press said that the country had a void where people like her and many other Pakistani expats would make a valuable contribution in lifting the industry.
The special rendezvous with an actress was arranged by Talent Valent CEO Rehan Malik.
Stay tuned to Brandsynario for more updates.