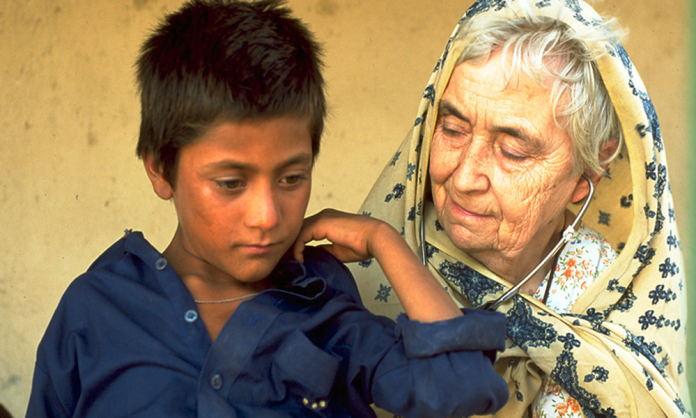 Pakistan's very own "Mother Teresa", none other than  Dr Ruth Pfau, 87, passed away in the early morning in Karachi.
She was admitted to the Aga Khan Hospital on Wednesday in critical condition and passed away around 4am today.
Pakistan's mother Teresa Dr. Ruth Pfau passes away. pic.twitter.com/YI9I5xptwp

— Danyal Gilani (@DanyalGilani) August 10, 2017
The funeral of, Dr Ruth, the founder of the National Leprosy Control Programme in Pakistan will be held on Saturday, August 19, at 11am at St Patrick's Cathedral, and her body will be rested in the Christian Cemetery (Gora Qabristan).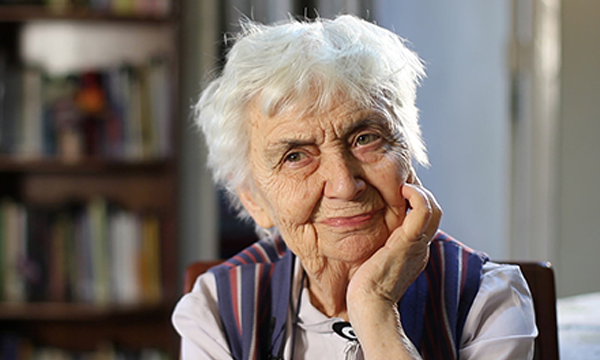 Dr. Pfau was 29 years old when she first came to Pakistan in 1960. Being a German nun, born in Leipzig, and a member of the Society of Daughters of the Heart of Mary, she devoted the last 50 years of her life to fighting leprosy in Pakistan after witnessing the suffering of the country's leprosy patients.
Dr Ruth Pfau. Pakistani legend. Represented the pinnacle of human empathy & dedication. May God grant her soul peace & tranquility. pic.twitter.com/kqgYDk8Wrf

— Mosharraf Zaidi (@mosharrafzaidi) August 10, 2017
Dr Pfau had treated over 50,000 families after founding the Marie Adelaide Leprosy Centre in Karachi and in all provinces in Pakistan, including Gilgit-Baltistan.
Saddened to learn of Dr Ruth Pfau's passing. Her spirit of selfless dedication leaves a void that will be difficult to fill.

— Imran Khan (@ImranKhanPTI) August 10, 2017
World Health Organisation declared Pakistan one of the first countries in Asia to have controlled leprosy in 1996 because of her tremendous efforts.
She won awards and titles of 'Hilal-e-Pakistan' in 1989 and 'Hilal-e-Imtiaz' in 1979 by the government of Pakistan was also on the front line of Sindh Flood in 2010. She is also titled as Sitara-e-Quaid-e-Azam.
In December 2015, Dr Pfau was awarded the Stauffer Medal at the German consulate.  The highest award of the German state of Baden-Württemberg was awarded to Dr Pfau for her services to eradicate leprosy in the country.
Dr. Pfau is no more.. may her soul rest in peace. Sad. Wha a great woman. She deserves a hero's funeral as big as Edhi Sahab.

— Shehzad Roy (@ShehzadRoy) August 10, 2017
One cannot grieve enough for this loss to the country. She was a God sent an angel and we will always remember her for her philanthropic services for the country.
Rest in Peace Dr Pfau, indeed this is a great loss.
---
Contributed By: Sakina Haider