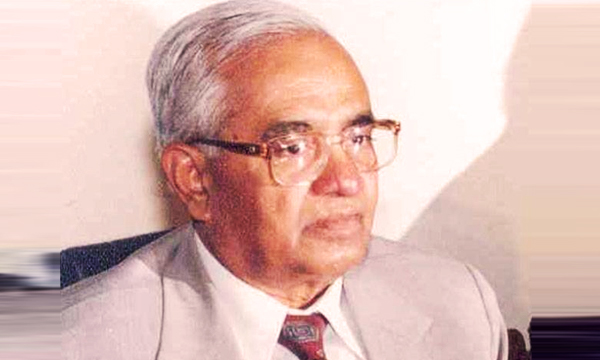 Renowned educationist Professor Dr. Abdul Wahab passed away today, Tuesday at the Aga Khan University Hospital, after a long battle with cancer. Mr. Abdul Wahab, 77, was rushed to Aga Khan Hospital in very critical condition on Monday, where he was initially put on a ventilator.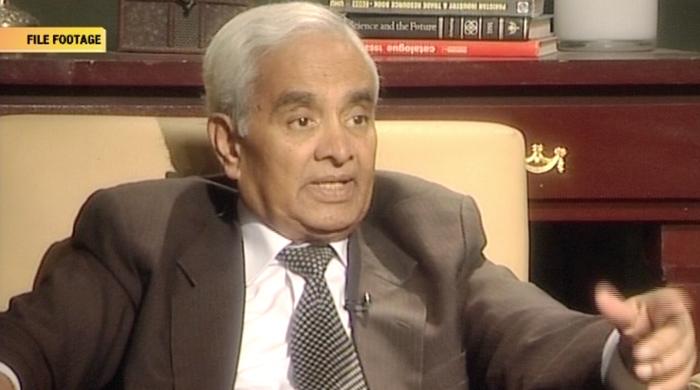 During his distinguished career, Dr. Abdul Wahab was affiliated with many renowned universities. He served as the Director of Institute of Business Administration (IBA), President of Muhammad Ali Jinnah University (MAJU) and Vice Chancellor of Karachi University (KU).
Abdul Wahab was a fearless man, being one of the few Vice Chancellors of KU who made effective, long-term changes at the institute.
The educationist held two master's degrees, one from the Institute of Business Administration ( IBA ) and the other from Indiana, USA. He had also acquired a doctorate degree from the University of British Columbia in Canada.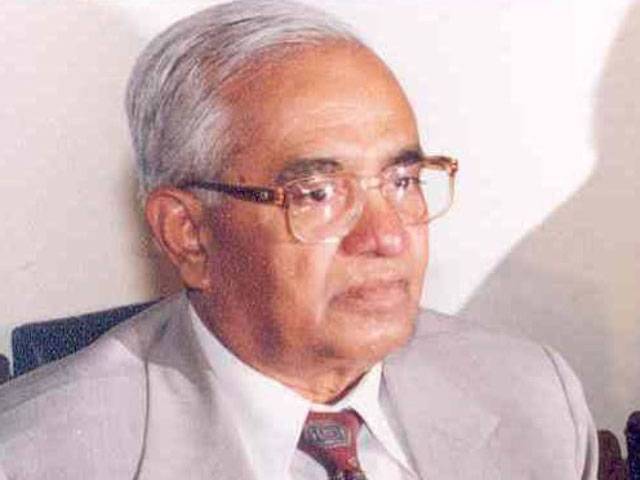 The professor served as the acting Vice Chancellor  of KU from July 6th 1994 to April 4th, 1995 and the Vice Chancellor from April 5th 1995 to November 9th 1996. He served as IBA's director and dean twice in his career course (June 1984 to April 1995) and (November 1996 to July, 1999).
A man of his principles, the deceased was also accoladed with Sitara-e-Imtiaz (Star of Excellence) for his educational services. He was celebrated by the Pakistani and Japanese governments for his eminent impact on the education sector.
Many of those who had been associated with him paid condolences to the veteran on Twitter after his demise:
Death of Dr #AbdulWahab is a great great loss for #Pakistan#Education #IBA #MAJU #KU #Educationist

— Oh, Lady Mania! (@OhLadyMania) September 6, 2016
Honour to have received award from Sir #AbdulWahab back in 2007, he has left a tremendous educational legacy…RIP! pic.twitter.com/ZZZiTvvvCI

— Bilal Masood (@tweetbilal) September 6, 2016
Huge loss to the #academia & #education fraternity in Pakistan. Legendary educationist #AbdulWahab passes away. #IBA https://t.co/R309cuBVju

— Farahnaz Zahidi (@FarahnazZahidi) September 6, 2016
Mr. Wahab authored a book entitled "Sarkari Idaroun Ki Islah" in which he mentioned two major incidents of his career that became quite popular later on.
One of the prominent incidents that he discussed in the book was when he deprived his own son of admission into IBA since he did not meet the merit criteria. Those who knew him well know how particular he was about following rules and regulations – there were no exceptions no matter what.
"I wept that night because I had rejected admission of my own son. He had obtained a few marks less than the merit, but the principles must not be compromised," Mr. Abdul Wahab wrote in the book. A man true to his principles, he was a great educationist to whom many owe their learnings and careers.
Pakistan Observer, Editor- in- Chief Zahid Malik Passes Away
Stay tuned to Brandsynario for more updates.