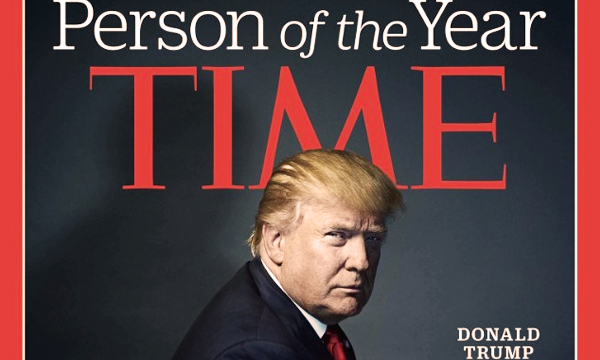 .The infamous Time magazine has been known to awarding the 'Person of the Year' title to many notable personalities who have negatively or positively impacted the society. This year, President-elect of the United States of America, Donald Trump was given this honorable title and nobody is surprised!
Although the announcement of this cover had been made public prior to its release as Time always does, many immediately began to question it.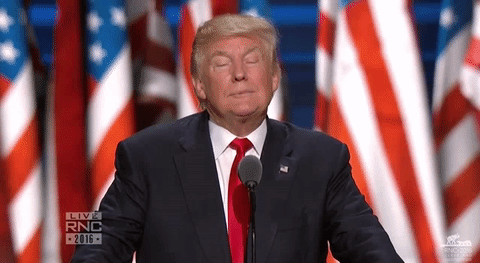 The Twitter-verse has especially been sharing the image of the cover, but it may not be for the reason you are thinking of. Many people are beginning to think that the position of the letter 'M' in Time, which is sprawled behind Trump's head, seems to be representing horns, in turn making him "the devil."
American Election 2016: Hilarious Memes on Trump's Win That Will Make Your Day Less Depressing!
Horns. They gave him horns. pic.twitter.com/f7lnL0qOkA

— Alyssa Milano (@Alyssa_Milano) December 7, 2016
Give that art director a raise pic.twitter.com/5Xe1RrOGbj

— Christopher Hooton (@ChristophHooton) December 7, 2016
Kudos to the designer who made the "M" look like devil horns. We will send you care packages after Trump throws you in prison. pic.twitter.com/jsqKxC8IOq

— Rex Huppke (@RexHuppke) December 7, 2016
"The person or persons who most affected the news and our lives, for good or ill, and embodied what was important about the year, for better or for worse," as stated by the former Managing Editor of Time, Walter Isaacson in the 1998 issue of the magazine.
It is important to note that this title can be presented to anyone who has generated a significant amount of media coverage. It is also to be considered that Hitler and Stalin are one of the many questionable candidates that have made the front cover.
Not to mention, Hitler's cover is also being heavily compared to Trump's.
Similarities between the Hitler and Trump @TIME covers and the devil horns created by the "M"… intentional? pic.twitter.com/N8lhTGyl2K

— Booooooom (@Booooooom) December 7, 2016
Dark, icy-cold shadows on his hands w spotlight vignetting on his face, the over-the-shoulder physicality—all straight from the early 40s

— Helen Rosner (@hels) December 7, 2016
However, Time clapped back on Twitter shutting down all rumors in one easy sweep, showing that the so-called horns have been done before- 35 times to be exact.
35 TIME covers that appear to give people horns https://t.co/iYcmVVsZPe

— TIME (@TIME) December 8, 2016
It is interesting to note that just last year Trump publicly threw a tantrum on Twitter when Time chose Angela Merkel, the German chancellor, as their person of the year over him.
I told you @TIME Magazine would never pick me as person of the year despite being the big favorite They picked person who is ruining Germany

— Donald J. Trump (@realDonaldTrump) December 9, 2015
This wasn't the first time he bashed Time magazine. In fact, in 2013 he claimed that the magazine is likely to go under and will "soon be dead."
The Time Magazine list of the 100 Most Influential People is a joke and stunt of a magazine that will, like Newsweek,soon be dead. Bad list!

— Donald J. Trump (@realDonaldTrump) April 27, 2013
We are quite positive that Trump will not be holding the same views anymore. However, knowing Trump, anything is possible.
Donald Trump Praises Nawaz Sharif, Sends International Media in a State of Shock!
What do you think of Time's latest cover? Let us know in the comments below and stay tuned to Brandsynario for more.