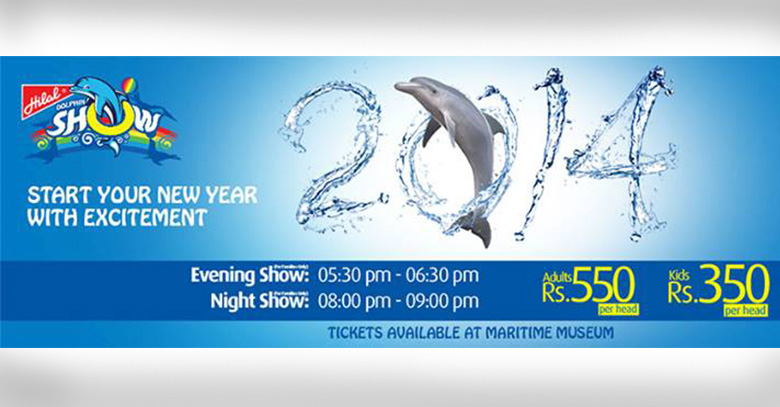 Karachites have been waiting for the spectacular 'Dance of the Dolphins' since last year when the show was abruptly called off due to unstable law and order situations at that time. 
However, the wait is finally over as the much anticipated dolphin show will finally make its first appearance fromJanuary 14th, 2014 at Maritime Museum Karachi.
The Show will take place under a specially constructed enclosure where an unlikely trio of a whale, sea lion and a beluga will mesmerize the audience through their dancing and jumping, three times a day. 
According to the show officials, 'the show is going to be a water show that will be the first of its kind to take place in Pakistan'. Expecting a huge turnover, a large pool has been built in Maritime Museum surrounded by a seating capacity of 2000 people
The Dolphin show owes its existence to the growing role of Russia in the international marine-mammal trade.  Faheem Kazmi, an official of the show added, "The animals are busy rehearsing every day since the end of December."
The animals are being prepared by the Russian and Egyptian trainers who are in the city to give Karachites a visual treat worth-remembering this winter.
Tickets for the show are available at a counter placed at the entrance of the maritime museum costing 350 and 550 PKR for children and adults respectively. he show timings could be found on their websitewww.dolphinshow.org
Once again back in action, Hilal foods, a local confectionery manufacturer is the proud sponsor of the Dolphin show. Keeping up with their latest marketing campaign, 'Reasons to Smile' Hilal has surely spotted a winner with the Dolphin Show