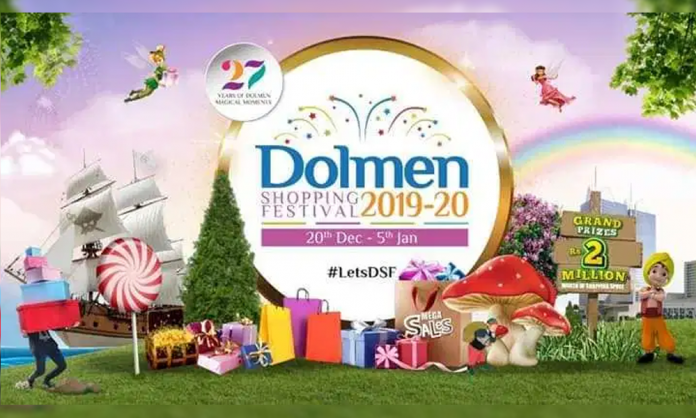 If there's one thing that Karachiites love more than anything after food, it's shopping. It's our guilty pleasure!
We enjoy it, we make plans for it, and we end up involving our friends and loved ones in our shopping excursions.
And if there's one place in the city, where there's something for everyone, it's Dolmen Mall. One of the most popular shopping and dining out destinations in the town, Dolmen Mall, has managed to stay relevant with all of us because of the wide variety of options it has for the people of the city.
For the past 26 years, Dolmen Mall has been organizing the Dolmen Shopping Festival for the city of Karachi. The festival is a grand shopping event and celebrates the winter festivities.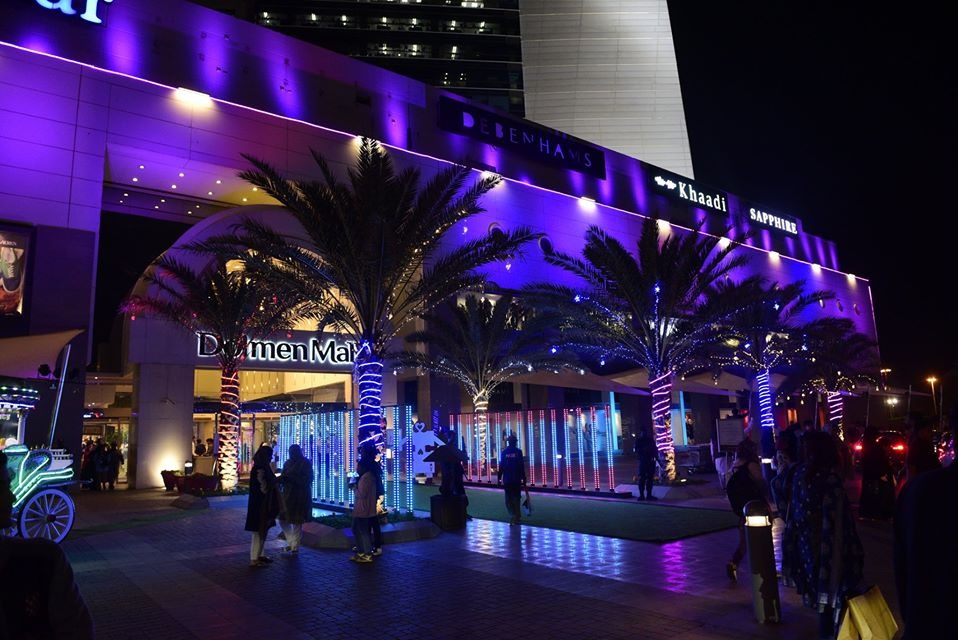 As a way to reward its loyal and respected customers, the festival also has the famous Dolmen Draw through which customers stand a chance to win Grand Prizes such as shopping sprees worth Rs. 2 million across all the outlets, airline tickets, gold prizes, and appliances adding up to tens of millions.
All they have to do is spend Rs. 5000 and more. On top of that customers are guaranteed to get free Dolmen Currency they can utilize at the mall. That's not a bad deal, right?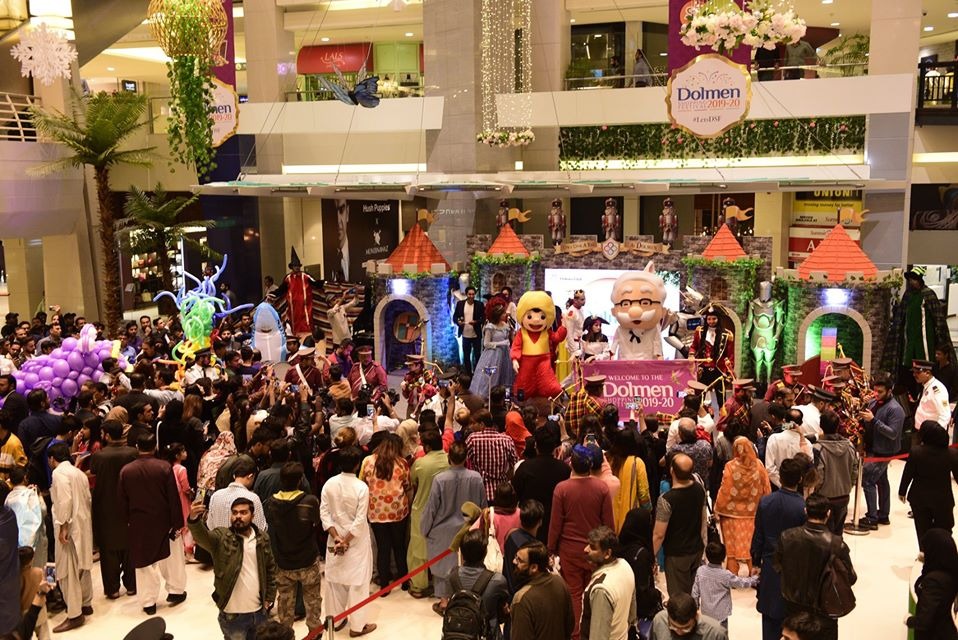 The festival began on December 20th, 2019, and will continue till January 5th, 2020. So for the next 13 days, you can be sure that DSF will be the best place to be this season and get in the holiday groove.
The mall has come to life with its New Year's decorations. On the 25th of December Sounds of Kolachi will be performing at Dolmen Mall Clifton, providing quality entertainment to customers celebrating Quaid's Day at the mall.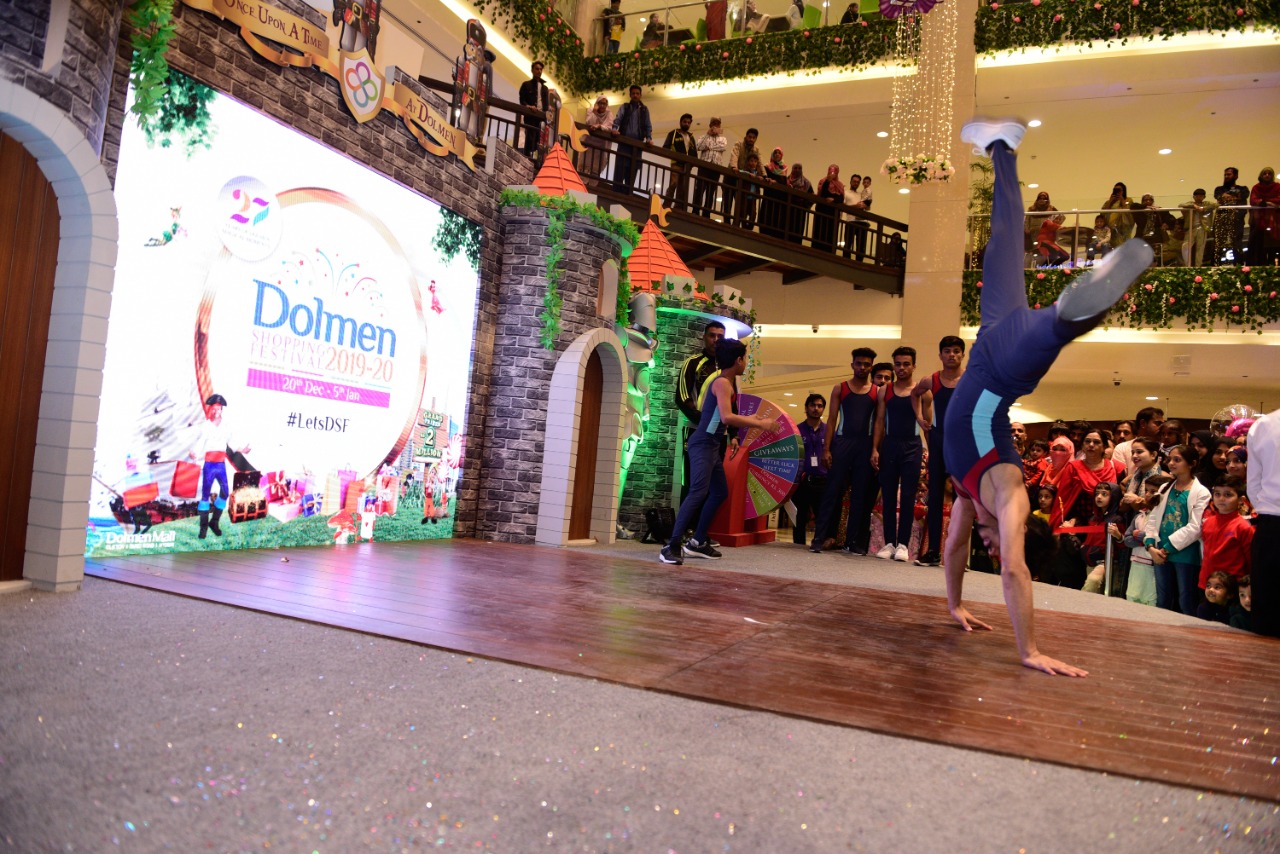 DSF is as much for the kids as it is for the parents and the adults. Children will have smiles on their faces and will have the best time of their life when they meet their favorite fairy tale characters and watch circus shows.
Wait, there's more. There will be live theatre performances, magic shows, a drum circle, a Kids Fashion Show, school performances, and a fantastic weekend costume party.
The most loved mall in the city is constantly improving and providing better shopping and dining options to its customers. Dolmen Mall is adding several known brands to its already diverse and exciting brand portfolio.
Dune London, Zellbury, Bonanza Satrangi, Almirah, Converse, Zaha by Khadija Shah, Zellbury, and many more are just a few names that have already opened up their doors. It's not only retail outlets that we are talking about. Everyone's favorite flame-grilled chicken Nando's is also opening up at Dolmen Mall Clifton, so you have that to look forward to.
With super discounts, games, activities, rewards, gifts, and prizes, Dolmen Shopping Festival promises to be the place where you would want to be this winters. Take your family and friends with you or go alone if you're going to, we're not judging. It's the holidays, and you deserve to feel good. The festival closes on January 5th, 2020, so hurry up because the clock's ticking. Happy Shopping!