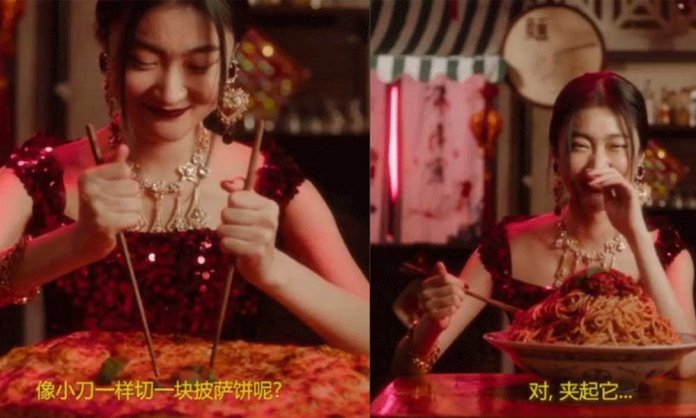 The Italian Fashion House, Dolce & Gabbana, had to call-off a long-planned fashion show in Shanghai, China on Wednesday after a social-media outrage.
Their racially offensive posts on social media accounts became the major setback for the company in the world's most important luxury market.
The Italian fashion house quickly issued a statement apologising and saying the accounts as well as that of its namesake designer Stefano Gabbana had been hacked, but it did little to calm a brewing social media uproar in China.
Some of China's biggest celebrities had been billed to attend the "Great Show" event, but on Wednesday one after another announced their withdrawal.
"Our mother country is more important than anything, we appreciate the vigour and beauty of our cultural heritage," said the management of Wang Junkai, a hugely popular singer in boyband TFBoys, as they announced his withdrawal.
"I love my mother country," actress Li Bingbing told her 42 million fans on Weibo.
The controversy arose after Dolce & Gabbana posted short clips on Instagram earlier this week showing a woman eating pizza and spaghetti with chopsticks that some deemed culturally insensitive.
It erupted into a firestorm after screenshots circulated of an Instagram user's chat with the famously volatile Stefano Gabbana in which he used five smiling poop emojis to talk about China and launched insults at the country and its people.
Even China's Communist Youth League jumped into the fray.
"Foreign companies operating in China should respect China and respect Chinese people," the youth league tweeted to Dolce & Gabbana on Weibo.
Actor Talu Wang also tweeted on Weibo: "Respect is more important than anything."
As the backlash escalated, Dolce & Gabbana took to Instagram and Weibo saying its account and that of designer Stefano Gabbana had been hacked and that its legal office was "urgently investigating" the matter.
"We are very sorry for any distress caused by these unauthorised posts. We have nothing but respect for China and the people of China," the company said on Instagram.
Dolce & Gabbana said separately on its verified Weibo account that the show "has been rescheduled", though it did not specify the reason nor did it give a new date for the event.
"We apologise for the inconvenience," it said.
The controversy marks the latest backpedalling by a foreign company for offending Chinese consumers with advertising or information that insults China or clashes with Beijing's official position.
Earlier this year, German automaker Mercedes-Benz apologised for "hurting the feelings" of people in China after its Instagram account quoted Tibetan spiritual leader the Dalai Lama, seen as a separatist by Beijing.