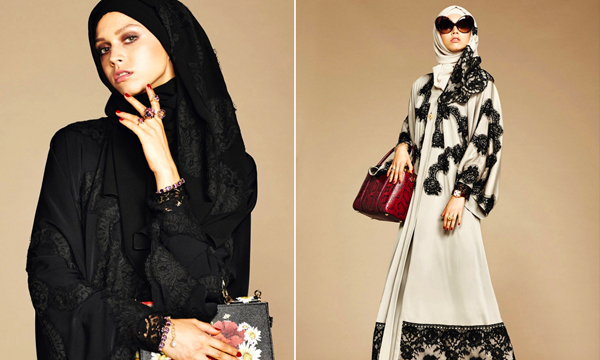 While France is making headlines for banning Islamic headscarves, abayas and burkinis, Dolce & Gabbana Hijab line has been launched. The Italian fashion giant recently debuted an entire collection of hijabs aimed at their Middle Eastern customer base. The collection consists of modest ankle length abayas and headscarves. Named 'The Abaya Collection: The Allure of the Middle East' it became available on StyleArabia.com in late August.
The Abaya Collection is currently on sale and available at Dolce & Gabbana boutiques in Middle-East and some selected stores in Paris, London, Milan and Munich.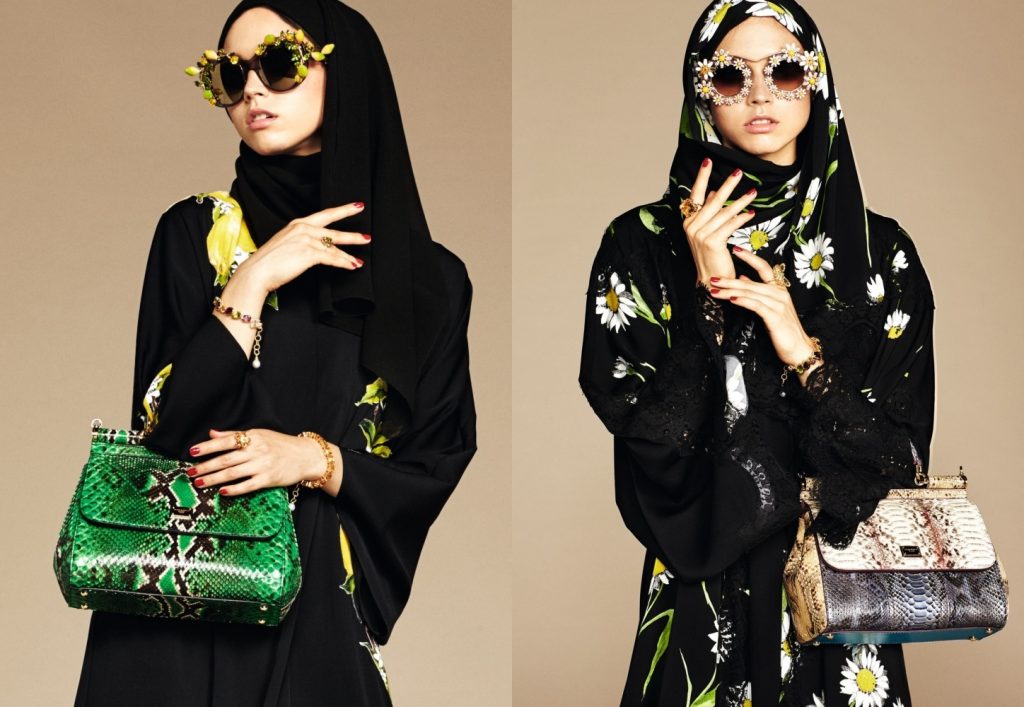 Seeing how a major chunk of buyers for the top designers are Muslims, brands are now expanding their fashion lines to accommodate items better suited to them. For the month of Ramadan, Tommy Hilfiger and DKNY released a special collection.
Dolce & Gabbana Hijab line includes more subtle black and beige ankle length gowns which are the epitome of luxury.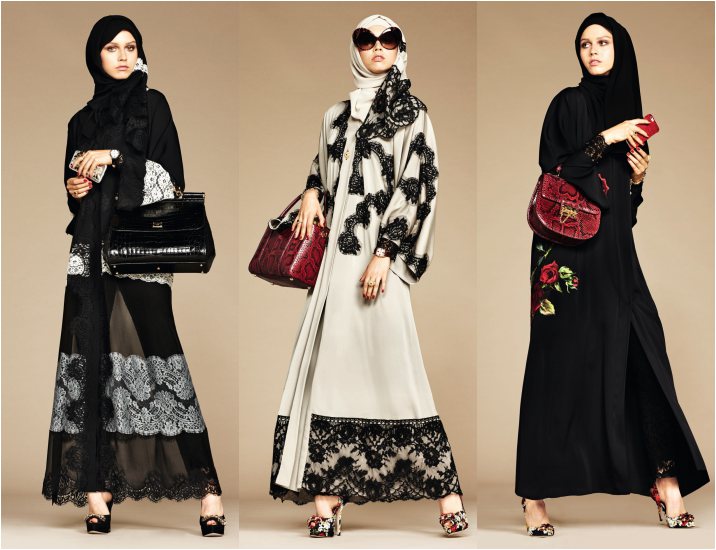 Stay tuned for more updates.