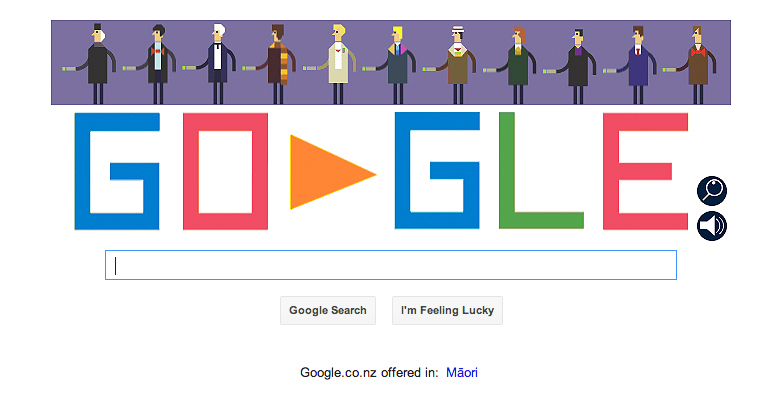 Embrace yourself Doctor Who fans!  Google has launched a Doodle on the 50th Anniversary of Doctor Who, originally a British science-fiction television program produced by the  BBC. The Doodle has gone live in Google New Zealand, and is expected to roll around the world soon.
The epic multi-leveled Doodle has been  under progress for around four months. In the epicenter of Doodles in the Google universe, The Googleplex, this particular Doodle became known as the "Whodle." The company says it's the largest interactive Doodle yet created.
The aim of the Doodle is to collect all six alphabets of the word Google, while evading the evil Dalek. The player can choose any of the famous 11 avatars of Doctor Who. Upon collecting one alphabet, the player must return to the famous TARDIS (acronym of: Time and Relative Dimension in Space), after which the level is concluded only so that the Doctor can time travel into the next level.
Little do people know, that earlier this year a petition by Change.org was filed to Google for them to launch a Google Doodle on Doctor Who's 50th Anniversary. The petition received more than 4,400 petitions from across the globe.
Doctor Who is a big part of British culture as it holds a globally acclaimed influence in shaping modern day television shows.
New Zealand was the first country to have adopted Doctor Who outside the United Kingdom, way back in 1964. Thus the debut of Doctor Who Doodle can be seen on Google New Zealand.
Google is famous in marking global events with its Doodles along with being notorious for hiding tricks everywhere in its search engine.