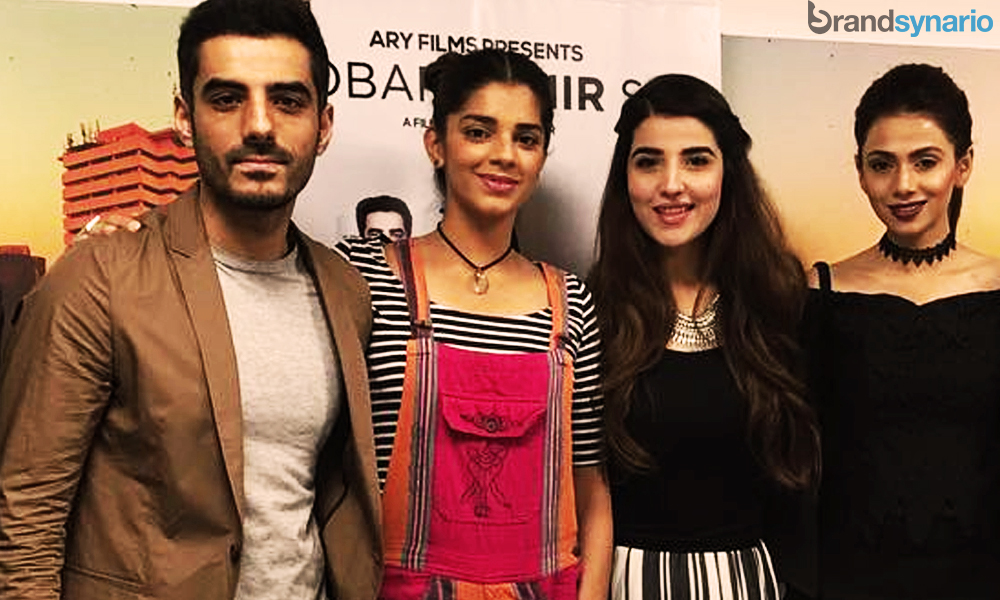 333 views
Pakistani cinema has finally reached its tipping point! The year 2016 saw a plethora of local movies, all coming together to forever transform the face of nation's entertainment industry.
Now that the screening of Bollywood movies has been suspended in country's' theaters, movie-makers are required to produce quality Pakistani films all the more. The month of November alone will showcase 5 cinematic ventures, all promising to be box-office hits.
However, amongst them there is an inspirational movie that has created quite an uproar about its arrival, effortlessly seizing all the limelight from the rest. It is none other than Mehreen Jabbar's magnum opus, Dobara Phir Se.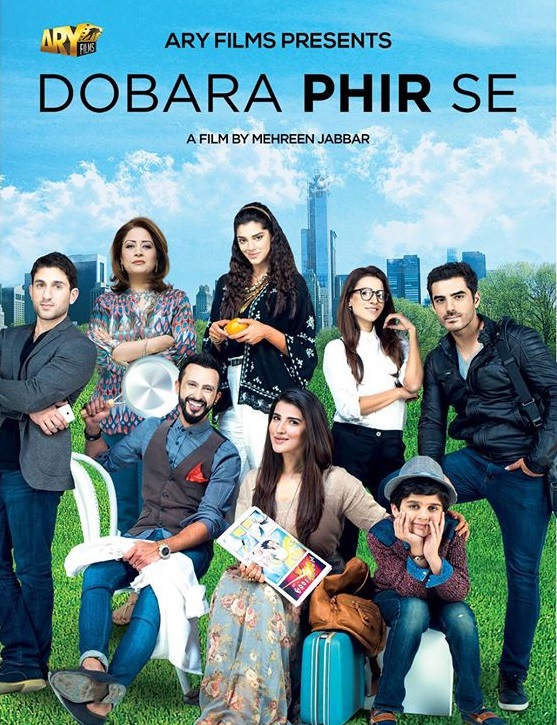 The picture-perfect promos of the movie speak volumes about Jabbar's directorial prowess. What is more, it boasts an ensemble cast of Adeel Hussain, Hareem Farooq, Sanam Saeed, Ali Kazmi, Tooba Siddiqui  and Shazz Khan. It seems like Dobara Phir Se has it all to be the ultimate crowd-pleaser of 2016.
We met with the cast of DPS to get exclusive scoops on the movie and its characters. It was a definite treat to have a tête-à-tête with Adeel Hussain, Hareem Farooq, Sanam Saeed and Tooba Siddiqui.
Read all that they revealed here!
1. Real Story that is Relatable to All
For those who have seen the trailer of Dobara Phir Se, will know how intense and extraordinary the tale of the romantic-drama appears to be. It has a cool, breezy vibe to it with refreshing faces, never- seen- before together on the silver screen.
But even better is the storyline that is bound to grip the viewers. It talks about real life adventures and bona fide relationships- something that people of all ages and all walks of life will be able to relate to.
See what the stars of Dobara Phir Sey had to say about the movie's plot.
2. Reveals New York Like Never Before
We have seen Mehreen Jabbar's dramas narrate heart-warming love stories set in New York. It seems like the Big Apple is a lucky city for the director.Thus, it was time for the filmmaker to portray one of her stellar New York tales like never before in Dobara Phir Se. Investing a heavy budget, Jabbar has wisely chosen actors who could relate to life in America and would perfectly live it on the big-screen.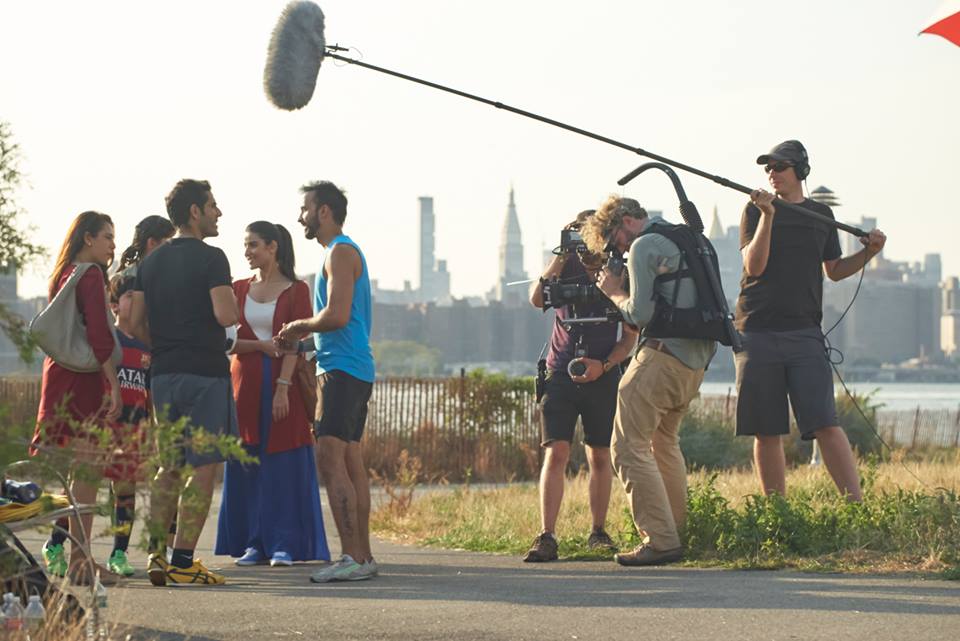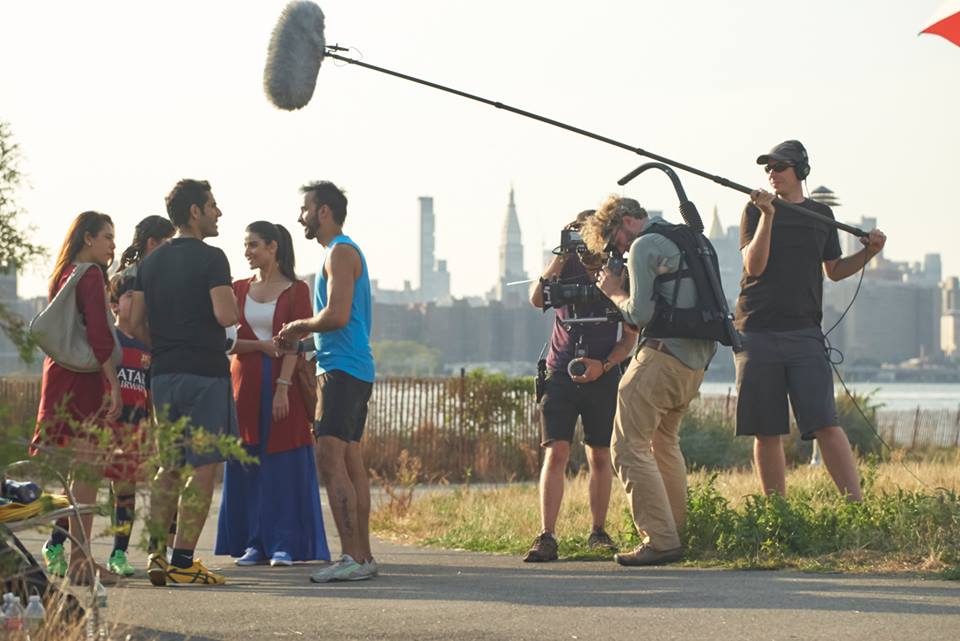 Investing a heavy budget, Jabbar has wisely chosen actors who could relate to life in America and would perfectly live it on the big-screen.
Watch what the cast had to tell about their time in New York.
3. Diverse Characters from Different Backgrounds
Sporting crème de la crème of Pakistan's entertainment industry, Dobara Phir Se will unveil the actors in diverse avatars, all hailing from varied backgrounds.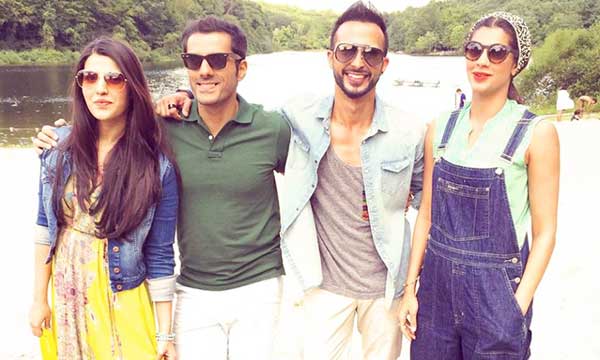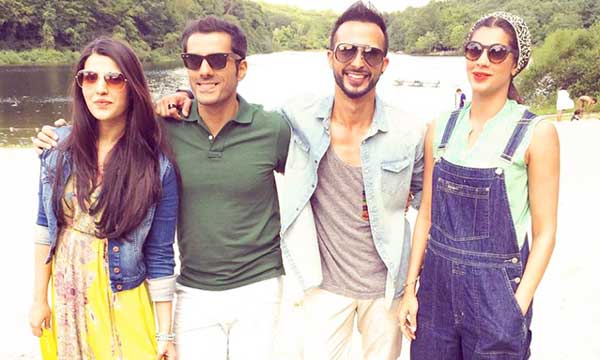 However, the movie's characters may be poles apart to each other but they appear to be "yeh-dosti-hum-nahi-todenge" type of friends. Their differences will bring them closer, and that will be the beauty of Dobara Phir Se's story.
Check out the stars of the film talk about their characters.
4. Does it look familiar to Zindagi Na Milegi Dobara? Well.. it's NOT!
A familiar name and a stellar cast on a road trip, posing inside a car in a foreign country, did the first look of Dobara Phir Se give you a weird sense of deja vu? A slight resemblance with the hit Bollywood flick Zindagi Na Milegi Dobara? We felt it too, but guess what? Dobara Phir Se is NOTHING like ZNMD or any other 'seen-before' Bollywood movie for that matter.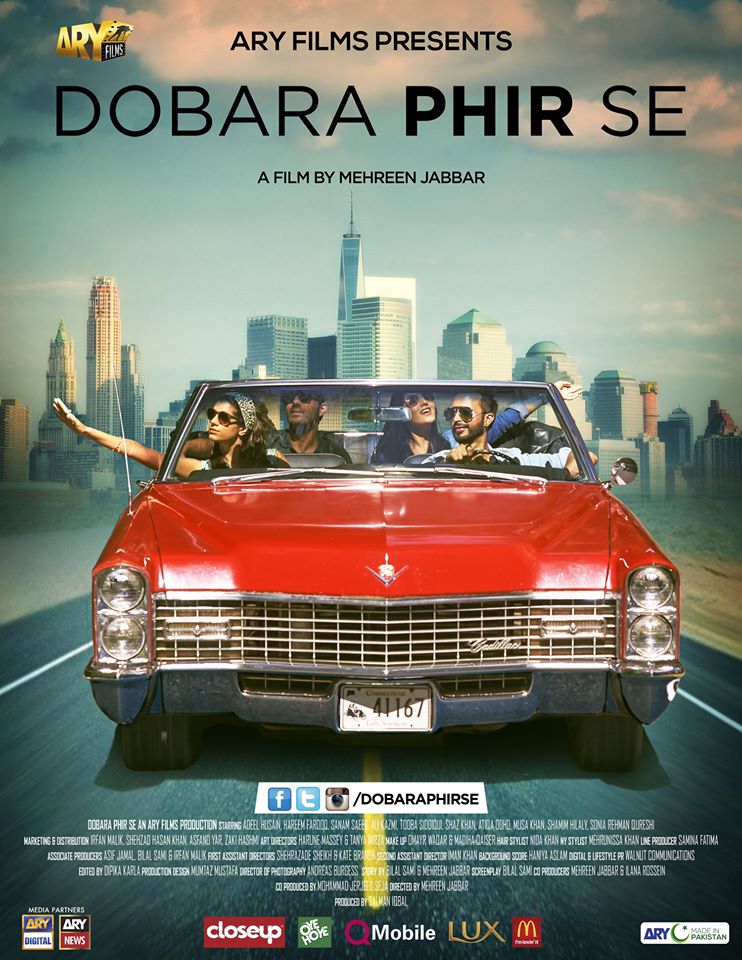 With a fresh take on the everyday life relationships, Dobara Phir Se is a unique tale with a powerful storyline, showcasing some of Mehreen Jabbar's best work.  As the DPS team implied, we are so charmed and overshadowed by Bollywood movies, the very first thought that popped into our heads was a 'copied script'? "Mehreen's work is quite unidentifiable", as Adeel said.
She is known for her perfection and we can hardly expect her to rip off a Bollywood flick now, can we?
According to Sanam Saeed, "Mehreen works with Pros; she is very particular about the actors and there is no time! We rehearse, weeks, days and hours before so that we don't forget our lines and she makes the actors do certain exercises which really help in remembering the lines". Way to go Mehreen, truly a perfectionist!
5. Bound to Win the Box Office Competition
With five Pakistani cinematic ventures being unveiled into the cinemas this month, being a Mehreen Jabbar flick, Dobara Phir Se will definitely take the lead! A story of a divorced Pakistani woman based in New York, visiting her estranged mother in law residing in the upscale suburbs of Connecticut, is classic Mehreen Jabbar style.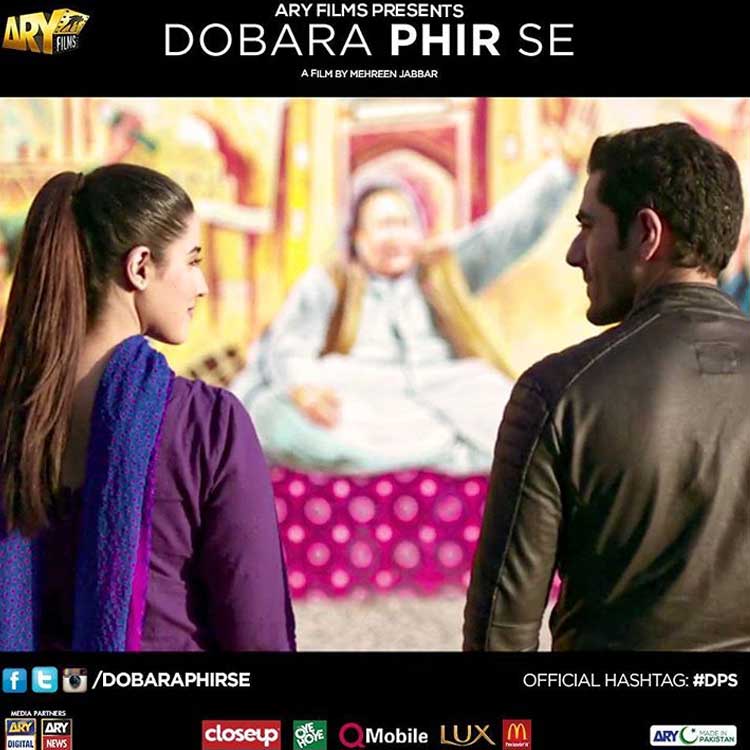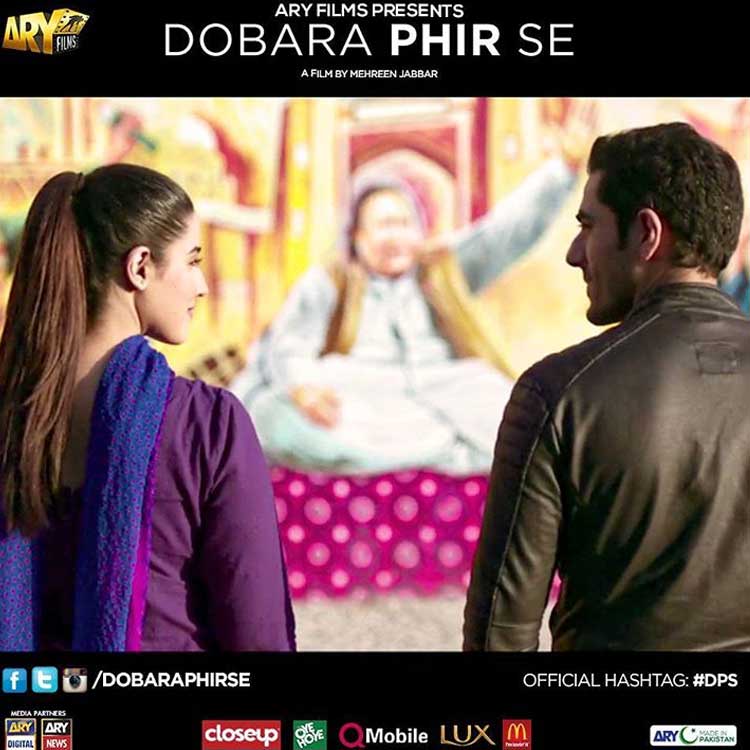 With movies such as Rahm directed by Ahmed Jamal, and Jeewan Haathi, a directorial venture of the Zinda Bhaag famed Meenu Gaur and Farjad Nabi, the audiences will definitely pick & choose Mehreen's work. Seems like the romantic drama is bound to hit the box office pretty hard, definitely leaving the audiences charmed.
Watch what the cast had to say:
The film will not be a happily-ever-after fairytale.  "It's essentially a story about love – about finding love again," Mehreen told Dawn Images.
Sanam, Tooba & Adeel had unwavering faith in their director. "A Mehreen Jabbar film will definitely draw the audiences towards the cinemas", said Tooba.  Watch what the cast had to say about the Box office competition.
6. Stellar Cast With Amazing Off-Screen Chemistry Reflected On-Screen
The ensemble cast of Dobara Phir Se flaunts quite the big wigs of the Pakistani entertainment industry. With an A-list cast, it is hard to imagine the absence of any drama, competition or jealousy, isn't it? But believe it or not, the cast got along really well and had an amazing time together off-stage with some crazy incidents to share.
""Great energy, good chemistry, very professional, no nakhras, that's why they were cast," Mehreen had said earlier about the cast.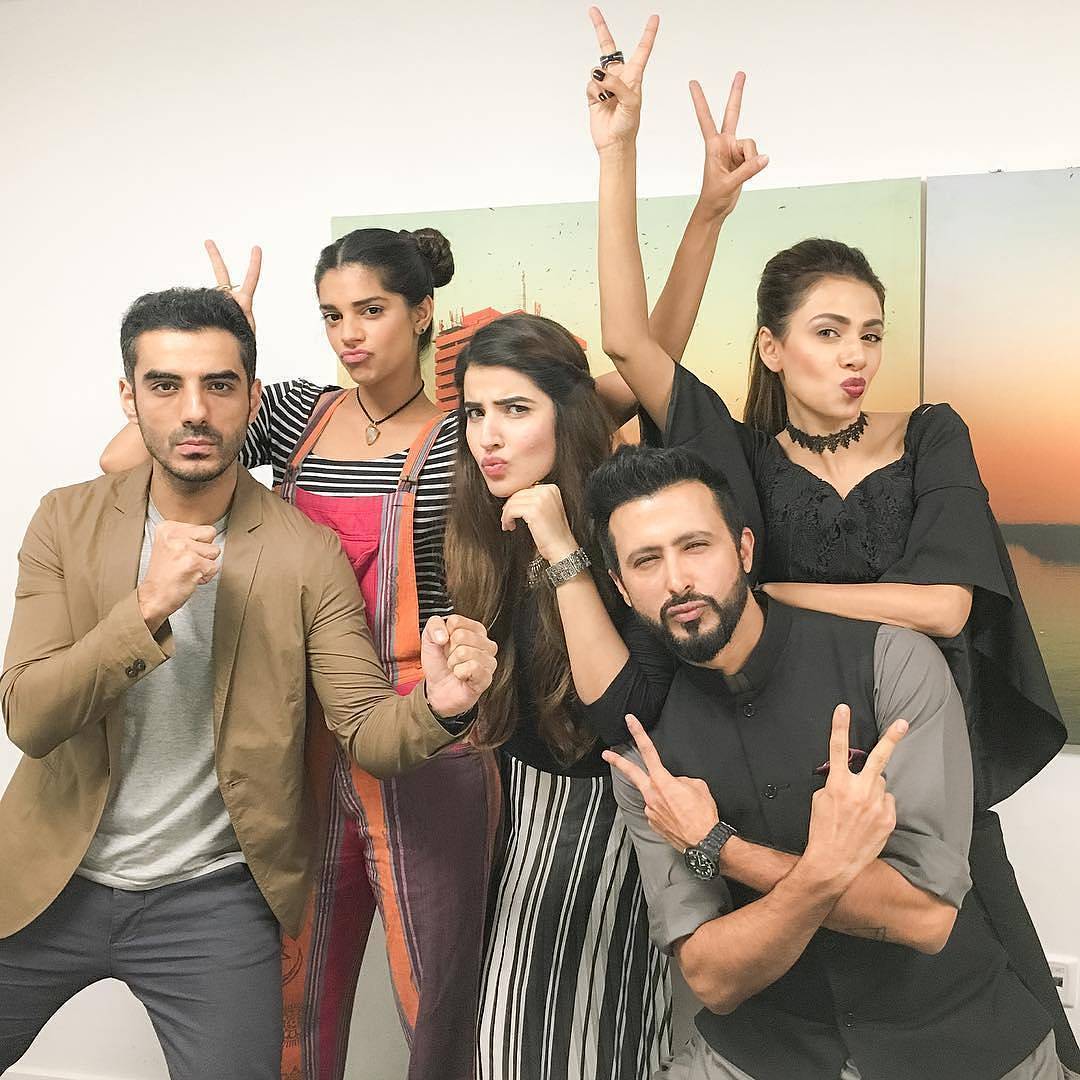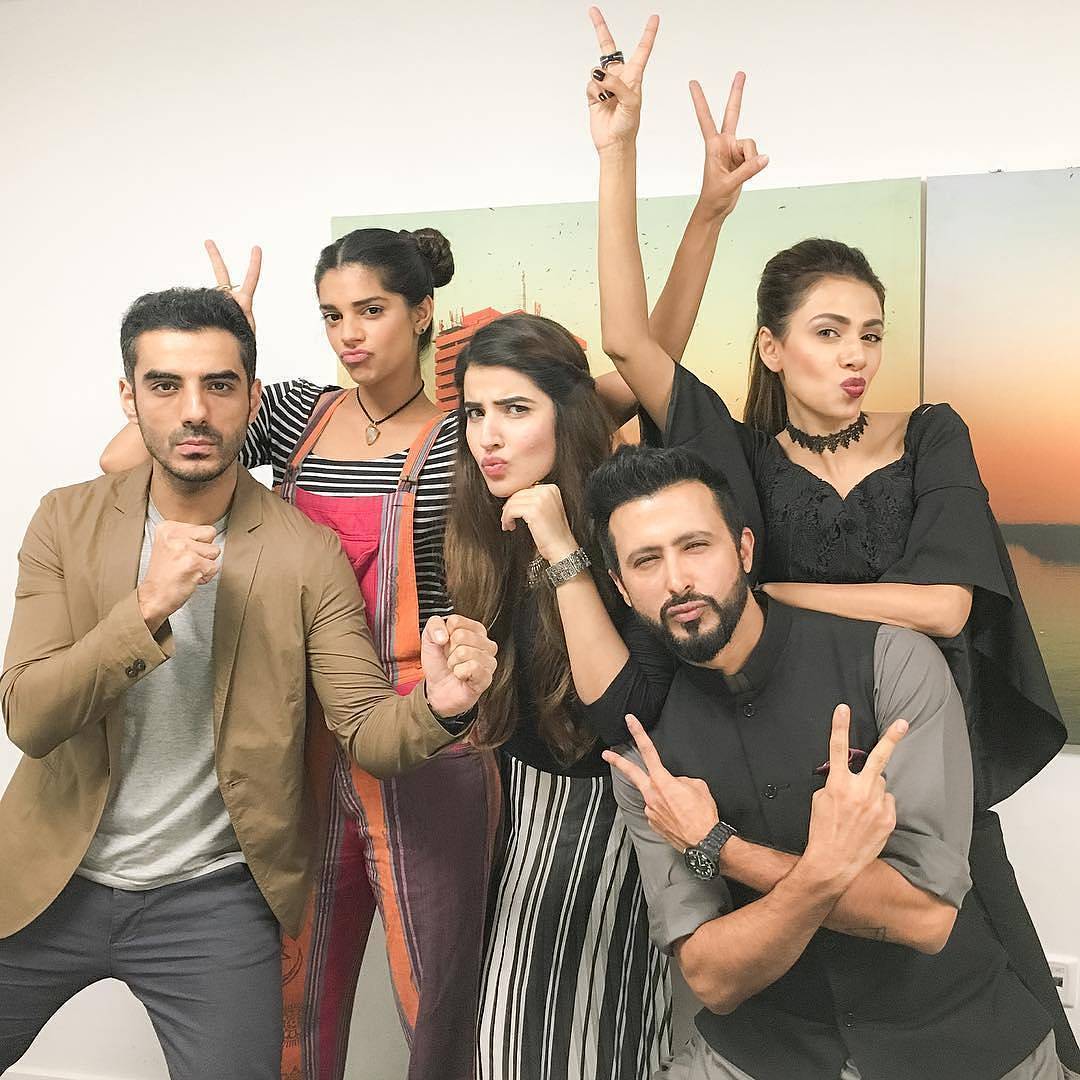 The girls definitely outnumbered the boys- they gelled in really well and made a lot of fond memories. BTS videos will be flowing out really soon. We can't wait!
The cast seemed to know each other really well. Here is a fun rapid fire round team Brandsynario conducted with the cast.
Hareem LOVES to sleep while Tooba loves eating. Find out what the other cast members love doing. Sanam Saeed has a fun story to tell! Watch she has to say.
7. Emmy Award Winner Cinematographer
Last, but definitely not the least, Mehreen Jabbar had roped in two-time Emmy Award-winning DOP from New York, Andreas Burgess as Dobara Phir Se's Director of Photography. Expectations are soaring high for this one.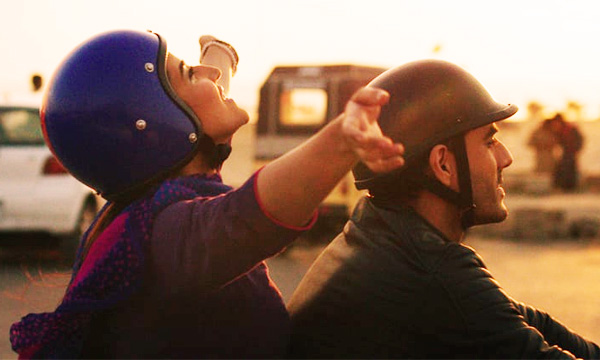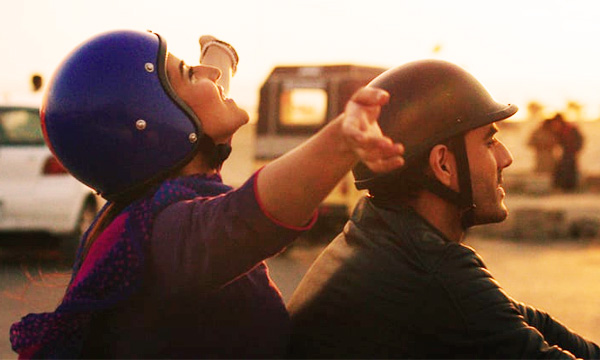 The dream team has a special message for Brandsynario fans. Here is a shoutout from Dobara Phir Se cast.
Sanam Saeed has a fun New York story for you all!
Liked this interview? Read the fun interview with the cast & director of Lahore Se Aagay here.
Lahore Se Aagey Movie: Why the Sequel of Karachi Se Lahore Will be Bigger & Better!
Stay tuned to Brandsynario for more updates on the biggest blockbuster of the year!
Contributed by Ghazala Sulaiman Salam & Hareem Zafar