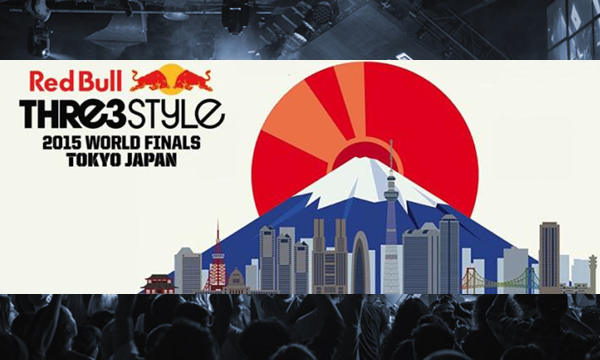 Shah Munir, Pakistan's official representative for the Red Bull Thre3style World Finals in Tokyo starting this week, reinstated the weekend flavor on a Monday evening by treating the crème de la crème of the blogger community of Pakistan with captivating tracks at the popular New York Coffee located in the posh neighborhood of Zamzama, Karachi.In order to understand the young DJ better, the bloggers spent some quality time with Shah Munir and asked questions related to Red Bull Thre3stylethat is due to take place this week in Tokyo.
"I am truly touched by the support extended by the bloggers and media that showed up at today's event," said Shah Munir. "This proves that the Pakistani media, be it digital or traditional, supports music and is willing to take extra steps to promote promising talent".
Read More: Pakistani DJ Shah Munir Makes it to Red Bull Thre3style World Finals
Also present at the event was Bilal Khan from Moving Images (production house) who will be shooting a documentary capturing some key moments of Shah Munir's journey at the world's biggest DJ competition.

The Meet and Greet session began with an overview of the concept behind Red Bull Thre3style; its background, rules, expectations from the World Finals and Shah Munir's presence at the said event. This was followed by Shah Munir's entry that was greeted with loud cheers and applause. Shah gave a detailed account of his background in music; shed some light on his style of music and how he felt deeply honored to represent Pakistan at the global DJ competition. "I am truly honored, nothing beats or even comes closer to representing your country' said Shah Munir. 'I am excited as I am just a few days away from attending the event. I can't wait to meet other DJs and talk about the DJ scene in Pakistan."
Talking about who is his favorite in the DJ Battle and who might emerge victorious Shah Munir said that this is one of the hardest questions anyone could have asked him. He has been thinking about it but he can't decide on one. Each DJ has his own style and he can't decide who he would root for.
The Red Bull Thre3style World Finals this time takes place in the heart of Japan i.e. Tokyo. With only fifteen minutes to mix at least three genres of music and demonstrate the level of skill and expertise.
Along with the seventeen national champions, for the first time ever we have a DJ guest from Pakistan. In this unique opportunity Shah Munir will attend the Red Bull Thre3style World Finals in Tokyo not as a participant but will be there to observe and experience one of the biggest, most awaited DJ competitions in the world.
Shah Munir's resume reads like a seasoned veteran – from being showcased at esteemed venues such as 1 Oak and Provocateur in New York City, catering to the A-list crowds in Miami and London, to performing for the likes of Kanye West, Pharrell Williams and AVICII.  Shah has also had the opportunity to spin for corporate clients such as Vogue, Armani, and Cartier. Such international performances and collaborations, as well as his unique talent to understand and adapt to both crowd and setting has made his reputation reverent and his performances unprecedented.
For the first time ever, the Grand Final will be live streamed on redbullthre3style.com, meaning fans will get to experience the adrenaline, drama and inimitable energy of a Thre3style World Final – and see the ISPs in action.