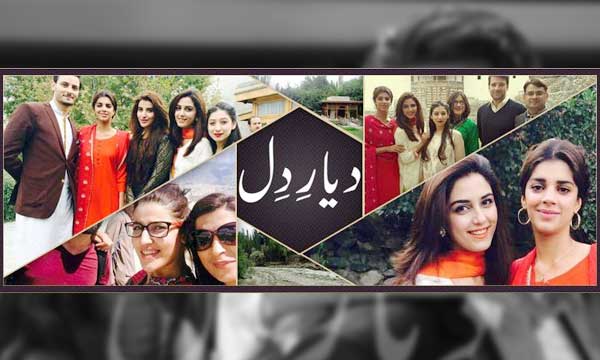 Keeping the viewers successfully hooked and booked for straight 33 weeks is Farhat Ishtiaq's winning magnum opus Diyar-e-Dil, a must-watch HUM TV drama with its close to reality plot, power-packed performance and spectacular sceneries.
The ensemble cast of Abid Ali, Sanam Saeed, Mikal Zulfiqar, Hareem Farooq, Ali Rehman, Rasheed Naz, Osman Khalid Butt and Maya Ali together weaved an everlasting magic to keep us glued to our television screens.
What's more, the heart-touching blockbuster has lucratively filled the void created by the forever phenomenal Humsafar and joined the ranks of Pakistan's most darling drama serials.
While we thought that the nation's drama devotees will never be over Fawad-Mahira's popular pair, they have gone absolutely crazy after Osman Khalid Butt's and Maya Ali's romantic equation.
With its last episode, it has left us all overjoyed with a stream of happy tears with its high- on- emotions finale.  Let's take you to an accurate and honest summary of the drama's closing moments, that made us fall in love with the Hum TV's roller-coaster ride of entertainment all over again.
WARNING: MAJOR SPOILERS AHEAD!!!
The finale kick starts with Farah, sobbing her heart out with her dearest Agha Jaan. She is dejected that Wali did not eat the "Gajar Ka Halwa" she made out of pure love to flatter him!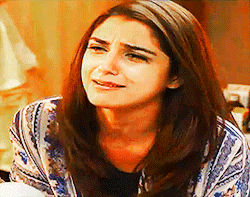 Her annoying wails and horrible crying skills will surely be missed by all Diyar-e-Dil fans. NOT!
However, Wali is being the silent killer, enjoying her attention and playing all hard to get! He totally won us with his pun "5 saal khuwar kiya hai mujhey, mein 5 din bhi nai kerskata!"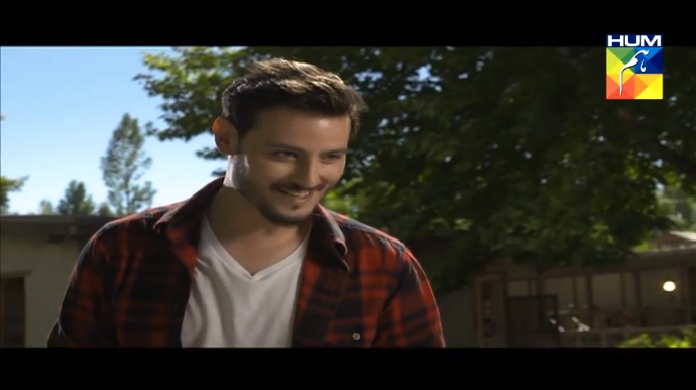 Our heroine is all jittery, practically torn apart from the idea of being separated from her hero. She gets her stalker mood on, keeping an eye on his every move. Little does she know that Wali is playing with her so that she confesses her love for him.
'Kya hua?' 'Kuch nahin.' 'Tou phir ro kyun rahi ho?' 'Nahin tou. Ankh mein kuch pad gaya hai.' "Achaaa.." #DiyareDilpic.twitter.com/mPFB3pZExo

— maisooma. (@maissum) October 27, 2015
Osman Khalid Butt did a splendid job, playing the calm and cool Wali. His wolfish grin here while teasing Farha will totally slay you!
Meanwhile, we all breathe a sigh of relief seeing Roohi and Arjumund finally at peace with each other.    
For the first & last time..👌😌:mrgreen: @sanammodysaeed @farooqhareem Both Hubbies wil be happy now!:D😭😘 #DiyareDil pic.twitter.com/h76lXStrM0 — Ayesha❤️ (@Ayesha_ZaYain) October 27, 2015
Poor Farah, just could not take it anymore. While they are all bonding together and waiting for Wali's surprise announcement at midnight, she runs away and finds her solace in a room. Turned out, it was Wali's space she founded so comfy the whole time.   
Wali ki Dulhan..in her right place 😍😘 Luved this part the most & BG👌😘 @aClockworkObi @mayaali07 #WaFa ❤ #DiyareDil pic.twitter.com/5KfDW4G2hg — Ayesha❤️ (@Ayesha_ZaYain) October 27, 2015
And then Wali walks in next morning while she is sleeping and gazes so loving at his wife, safe in a deep slumber.  With his sniper smirk doing its game, he wakes her up.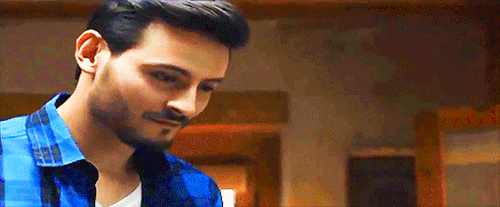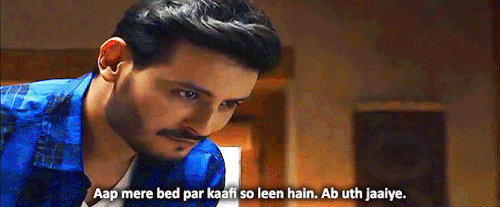 And we all died laughing with Farah's dumbfounded expression.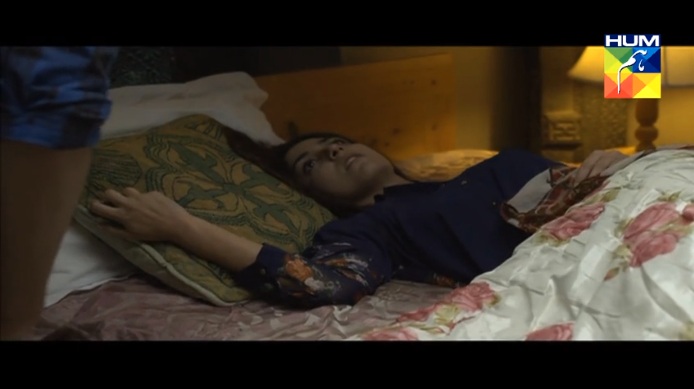 Their chemistry was so sharp and crackling that it could have cut the air with a knife!  
W: Yeh tou ap hi mujhe batayengi Goldilocks! 😍😜 @aClockworkObi @mayaali07 #WaFa Chemistry 👌😍 #DiyareDil pic.twitter.com/prvPuNiFEd — Ayesha❤️ (@Ayesha_ZaYain) October 27, 2015
The way he looks at her *___* #DiyareDil pic.twitter.com/ANJufTL8IW — maisooma. (@maissum) October 27, 2015
  Wali begins toying with her, pushing the damsel in distress right to the edge.
Mein to jab bhi AJ ka kamra samjh kr ksi bhi kamre me jaun,wo waqi AJ ka kamra hota hai @aClockworkObi#DiyareDilpic.twitter.com/sUul6jA7O7 — Ayesha (@Ayesha_ZaYain) October 27, 2015
 He continues with his silly shenanigans till the last moment. Eventually, she breaks and confesses her love for Wali. FINALLY! 
From Khanzada Wali to Epic-zada Wali 😜😆😂 How cutely he was teasing his Biwi😍😂 @aClockworkObi #ShukryaWali #DiyareDil pic.twitter.com/EAya6h5FBG — Ayesha❤️ (@Ayesha_ZaYain) October 27, 2015
Mein tumse Mohabbat karti hun.. I Love U Wali 😍👌😚 @mayaali07 luved it..u nailed it totally😘👏👏 #DiyareDil pic.twitter.com/QB8pIlsIjJ — Ayesha❤️ (@Ayesha_ZaYain) October 27, 2015
Then she realizes how Wali was trolling her the whole time and pulled off an April Fool. LOL.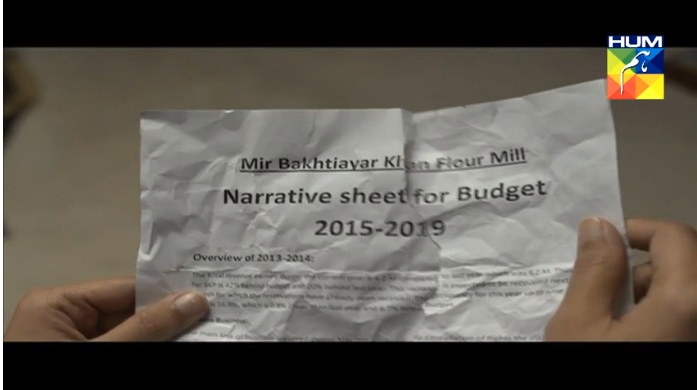 And our love-worn haseena breaks into a mushy smile for the first time in the whole of the last episode.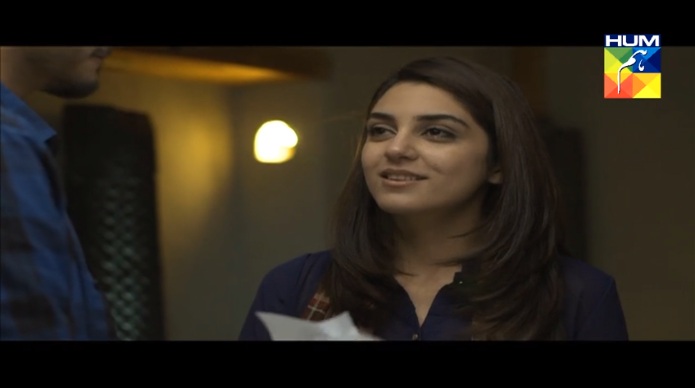 The ending moments  were nothing but a weighty dose of WaFa's romantic scenes, something we all had been waiting for 8 whole weeks.
"Wali ki dulhan, Farah." #DiyareDil pic.twitter.com/P1jlgoTgk3 — maisooma. (@maissum) October 27, 2015
But guess who bombed on their epic intense scenes we are so eagerly watching?

The immortal Bhutto of Diyar-e-Dil family Agha Jaan! We have to admit Abid Ali played his best as in the inspirational avatar of the tyrannical turned soft landlord.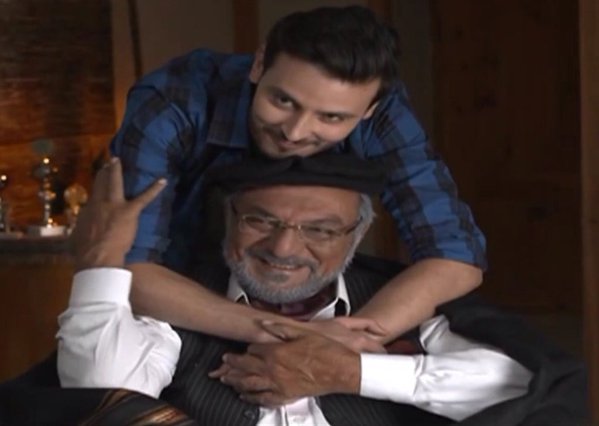 The show ended on the chants of Yaar-e-Man, leaving us a bit disappointed for not showing Wali-Farah's wedding we all so wanted to see. Undoubtedly, we all have been  so obsessed and gripped with the drama that it will take ages to get over the romantic tale of "Wali" and"Farah".
Set in the breathtaking valleys of Gilgit-Baltistan, the directorial project of Haseeb Hassan has left the viewers spellbound with its magnificent set locations and outstanding cinematography.
The drama's crisp editing and exceptional direction will make you head over heels in love with the natural scenic beauty of Baltistan. Worthy of mention is the soothing, soul-stirring OST of the drama sung by Zeb Bangash and Momin Durrani.
Full of visual creativity, fueled with intense passion and topped with stellar performances,  Diyar-e-Dil recorded an outstanding entry in the season and its exit is even more exceptional.
What do you think of Diyar-e-Dil's ending? Share with us in the comments below.