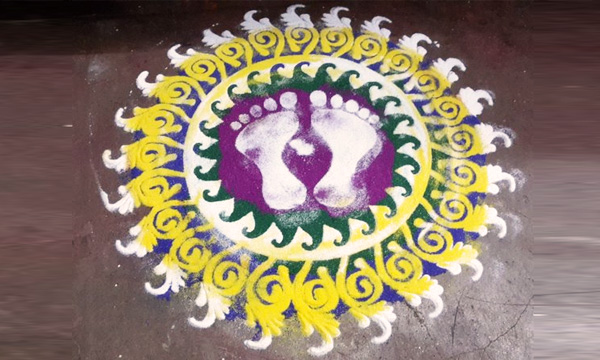 Hindu community across Pakistan is celebrating Diwali today with religious fervor and zeal. Scores of Muslims and Christians have also joined their Hindu brothers in the festivities.
Some 900,000 Hindu residents will celebrate the festival in Karachi. The celebrations are held at various temples around the country and metropolis.
The main ceremony in Karachi will take place at Swami Narayan Temple which is expected to kick off at 5:30 pm in the evening as per their specific time (mahurat). Other ceremonies are organized at Laxmi Narayan Mandir at Netty Jetty, Punj Mukhi Mandir at Soldier Bazar and Narayanwara Temple.
A major ceremony is planned at Mithi today in the evening which will be graced by the PPP chairman Bilawal Bhutto Zardari.Diwali, the festival of lights is observed on the 15th day of the month of Kartika in the Hindu calendar.
Here's a look at Diwali celebrations in India:
It marks a celebration of the victory of truth over evil and spread the message of love, peace and harmony. The festival commemorates the homecoming of Lord Ram after vanquishing the demon king Ravana.
first time tried Rangoli art…feeling fantastic☺#HappyDiwali pic.twitter.com/d5tE5RBmT4

— RM (@TeekhiJalebi) November 11, 2015
#HappyDiwali
This 💫 DIWALI 💫may your inner light grow and bring light all around you!!

✨Love light blessings✨
Nee pic.twitter.com/iwzdMkNJo7

— MysticAngelWhispers (@NEEwhisperer) November 11, 2015
Hindu devotees light earthen lamps during the Diwali festival and decorate the area around their doors with colors. They illuminate their places with lights, pray together before their gods and exchange greetings. Fireworks and feasting follow the conclusion of prayers, and gifts are exchanged among close friends and family.