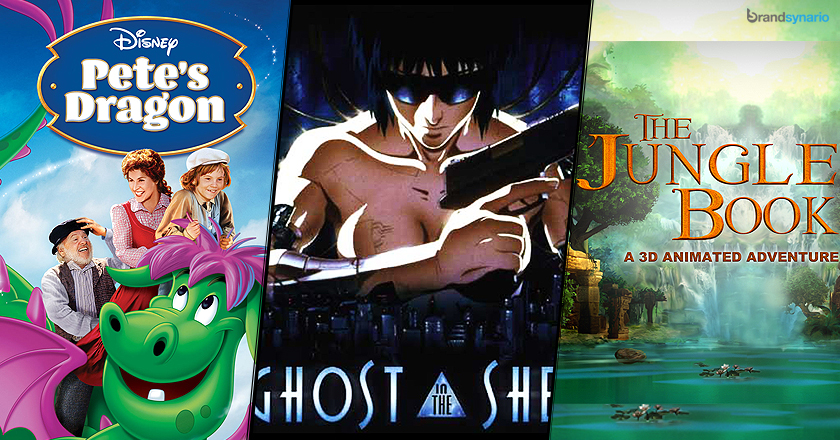 With one stellar success after the other, Disney has announced the release dates for another four of its upcoming 3D movies.
Disney's ever popular ,The Jungle Book has a reboot scheduled for 15th April 2016, with Bill Murray, cast as Baloo and newcomer, Neel Sethi as Mowgli. The upcoming animated/live action movie will also have Scarlett Johansson as part of the star cast. Warner Bros. on the other hand are also producing a live action movie version of the Jungle Book but will not be releasing it till 2017.
Taking The Jungle Book's previous release date, 9th October 2015, is Chris Pine's sea rescue epic, The Finest Hours. Set in 1952, The Finest Hours narrates the true story of the Coast Guard's heroic rescue of tanker crew when one of the worst storms ever to hit East Coast destroyed two oil tanks, SS Fort Mercer and SS Pendleton.
Yet another movie slated for release in 2016 is the remake of the popular 1977 movie, Pete's Dragon. The non-musical Disney remake, directed by David Lowery, will be a animated/ live action combination and has a stellar star cast comprising of Michael C. Hall, of the Dexter fame, Wes Bentley from Hunger Games, Robert Redford, Bryce Howard and Oakes Fegley. The story of the movie, now to be released on 12th August 2016, revolves around a boy, Pete, living in a fishing town and his best friend, a dragon named Elliot.
2015will probably be the toughest upcoming year for movies with Marvel and DC Comics releases, Disney has announced Scarlett Johansson's The Ghost in the Shell for release. Scheduled for 14th April 2015, The Ghost in the Shell is an adaptation of the hit Japanese anime movie of the same name. The DreamWorks movie will be a live-action film and will be directed by Rupert Sanders, of the Snow White and the Huntsman fame.