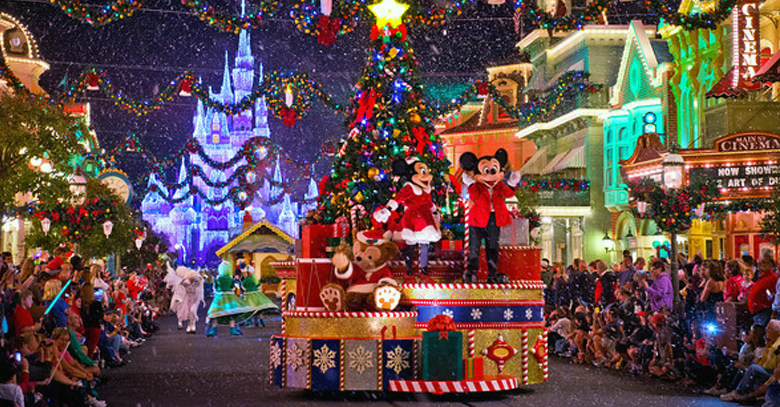 By Hafsa Ahmed
This year again, there is much hype about Disney's Christmas day Parade which will be aired on ABC on the Christmas morning. The filming for this parade is being held at Disneyland, California, and at the Magic Kingdom, Orlando, Florida.
Much of the filming has already taken place in November, but it is believed that there is still more to be done, and the filming may go on till the 7th or 8th of December. People can view the parade in live without having to purchase any special tickets; however that may mean having to watch the same acts over and over again.
This year you'll get to see many stars in the parade performing various different acts.
Mary J. Bilge will be making a debut appearance on the show along with David Foster. Camp Rock star, Demi Lovato performed her song "Let it go" from the movie, "Frozen" amidst white "snow" confetti. Jordin Sparks and Jason Durelo sang a duet of "Baby its cold", and the cast of "Teen Beach Movie" have prepared a dance medley for their young fans.
The parade usually lasts 2 hours long with performances from many entertainers. Despite the fact that the taping for the event takes days, and involves repeated performances of the same acts, people are always looking forward to be there and film it with their own cameras and cell phones.