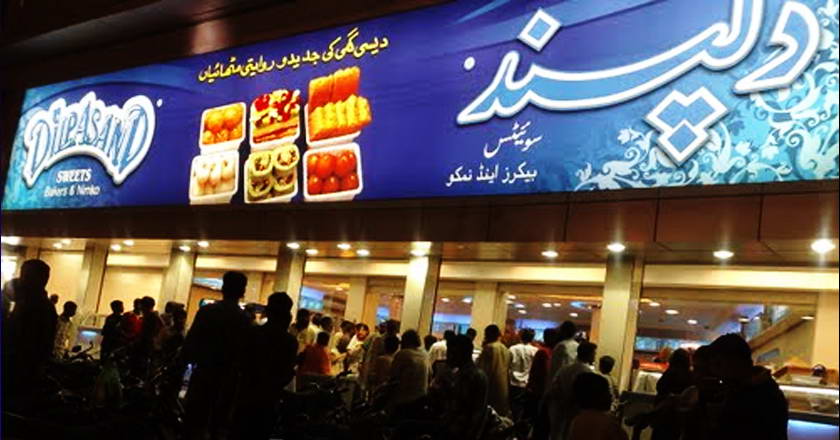 City administration finally decided to seal the famous restaurant 'Dilpasand' weeks after 13-year-old Kinza, died of food poisoning following consumption of a contaminated burger bought from the restaurant.
According to a report from Pakistan Council of Scientific and industrial Research, the burger was not fit for human consumption.
Officials from the provincial Food and Health Department, namely Dr. Salma Kauser, senior director medical services, North Nazimabad assistant commissioner Shaikh Muhammad Rafiq and health deputy director Dr Muhammad Irfan Khan, sealed the restaurant and pulled down the shutters of the famous local food chain Dilpasand's outlet located in North Nazimabad locality of the city of Karachi.
The restaurant and its bakery were forcibly vacated. But no arrests were made and nothing was confiscated.
"This restaurant will remain closed till the court's verdict is out," Dr. Salma told the media. "We will continue our crackdown on outlets, serving unhygienic and poor quality food to people," she said.
Sources report it reopened for business two hours following the shut down, after which it had to be sealed again.
Dr. Bari, father of Kinza, was grateful to the media for drawing the attention of authorities toward this significant matter.
"I am satisfied with the shutting down of the food chain," he said and hoped that justice would be served soon.
According to Dr Salma, this was not being done just because of a father's plea but also because the issue could not be ignored any longer.
"I told Dr Bari (Kinza's father) to give me 24 hours," she said. "And within 24 hours I have taken action." She added that city commissioner, Shoaib Ahmed Siddiqui and Sindh information minister, Sharjeel Memon were also on board.