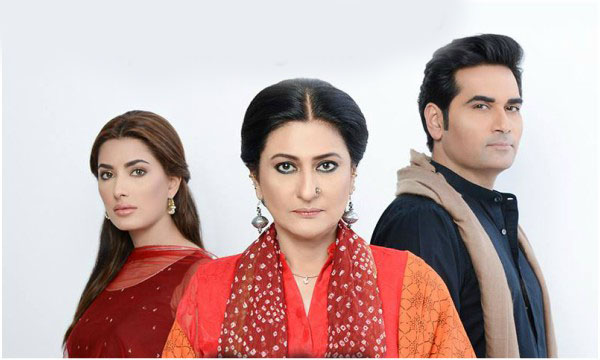 Eight episodes down and the dynamic duo, Mehwish Hayat and Humayun Saeed, can't stop surprising us with the unpredictable plot twists in Dillagi.
The moment you start thinking of the tale as a normal love story, the writer(Faiza Iftikhar), introduces a new twist which is brilliantly executed on-screen by seasoned actors under Nadeem Baig's superb direction.  If you aren't following Dillagi yet, you are really missing out on a great television series.
It isn't like run-of-the-mill Pakistani dramas featuring a damsel in distress. Instead, it refreshingly introduces us to headstrong Anmol (Mehwish Hayat) who leads life on her set principles.
7 Reasons To Watch Dillagi Drama ft. Mehwish Hayat & Humayun Saeed
So what's the story all about?
The story revolves around a young girl Anmol who lives with her widowed mother and younger sister in a rural city of Sindh. At first glance, the character appears like a typical heroine. However after watching the drama, you can tell she is very different from what we have been accustomed to see.
She is a practical-minded young woman and goes the extra mile to prove all those who think she's just another girl, wrong. She surprises you by fighting a thief in the middle of the market and she knows how to treat gundas who come to threaten her mom to vacate the house.
Anmol's deceased father has taken a loan from moneylender Kifayat Ali and paid it off before his death but her mother doesn't have any proof of it. Kifayat Ali now forces her to leave the house and he asks Mohid's (Humayun Saeed) help for it.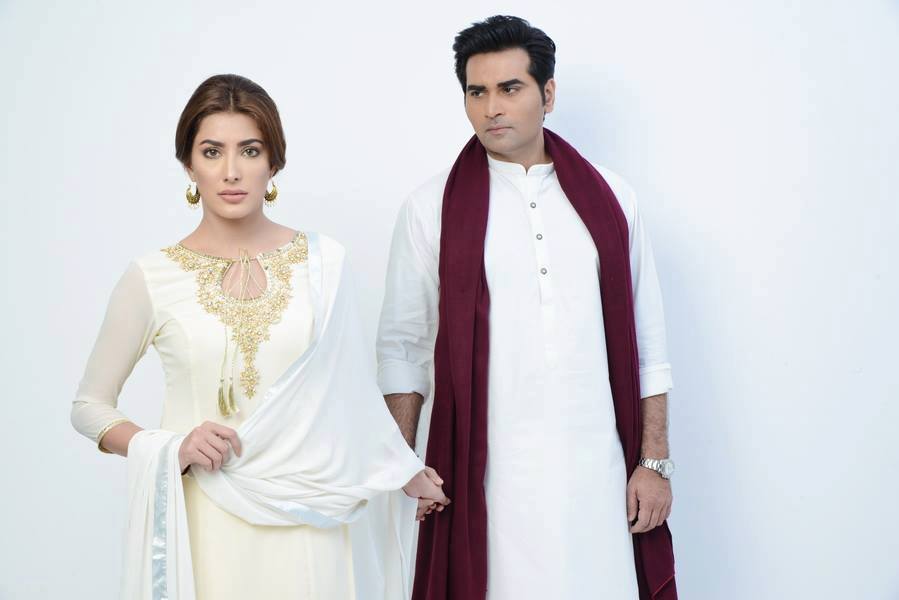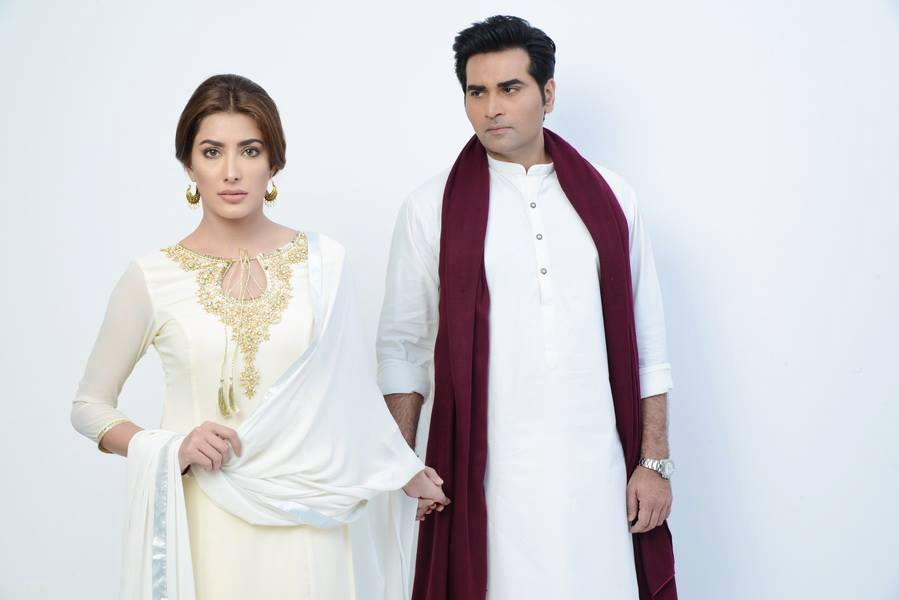 Mohid is in the real estate business and controls the entire city. Anmol and Mohid's first interaction happens when he comes to force her out of her house – our stubborn girl warns him to stay away or face the music. While Anmol is busy giving Mohid's a piece of her mind, she doesn't know he is falling in love with her.
To win Anmol's heart Mohid makes constant visits to her house and stops her from marrying anyone else but all these efforts make her angry. She is simply not impressed with his flowery words and charm. In a desperate attempt to avoid Mohid, she agrees to marry a random man, Farid, she meets once at a Library.
Mohid stops the wedding and threatens Farid to stay away from her – in fact, his goons even beat him up. This is the time when Anmol takes an unpredictable decision. Dressed in a bridal attire, she goes to Mohid's home along with Qazi sahib and asks him to marry her immediately.
It comes as a great surprise for Mohid and his aggressive mother, Saba Hamid. Saba Hamid, is vital here as she plays a strong woman who has little time for girls who can't stand for themselves. Her daily routine involves a bethak with goan ke aurtaien, where she gives them a lesson to never be suppressed by male members of the family instead raise voice for their rights.
Now, when Anmol comes to Mohid's home with Qazi sahib, the strong-willed amma jee sensibly reacts to it by accepting this marriage but Mohid's younger sister, Sabiha (Uzma Hassan), doesn't appreciate it at all. Sabiha has a background story too – her husband once slaps on her face in front of amma jee who later forbids her to go back to him.
A quick recap of episode 8
In the last episode, Anmol refuses to wear a colourful outfit for her valima. She opts for a black colour jora which of course irks amma jee but instead of showing anger to her she asks Anmol to wear colourful choorian with it.
Anmol's taunts Mohid that his sister ruins hishonor by eloping with her lover. At this Mohid asks her to stay away from matters about she doesn't know. Now Anmol has officially entered Mohid's life and we wait to see how the love story takes a new turn. The promo suggests that Mohid continues his efforts to win Anmol's heart which she keeps turning down.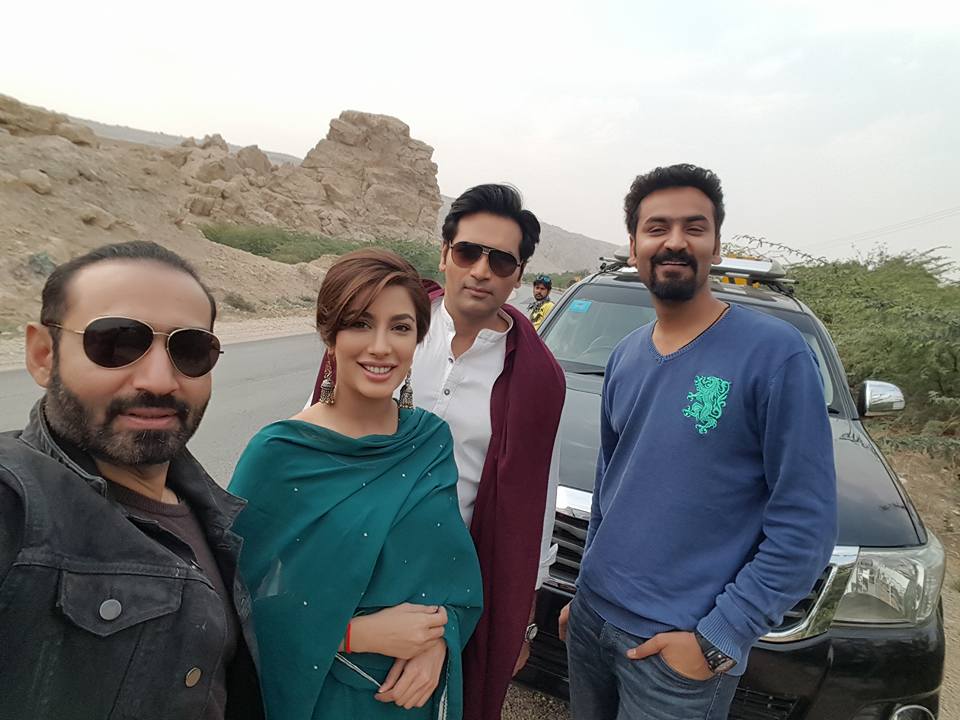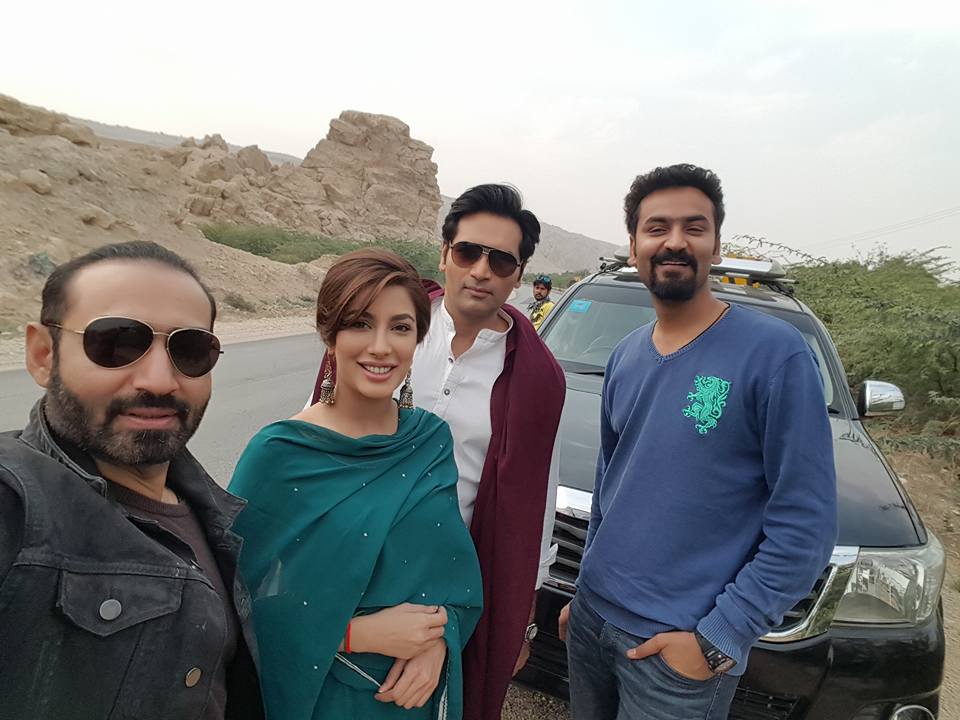 Final Verdict
As far as acting is concerned, we get to see some of the finest performances by all actors. Mehwish Hayat is flawless as the spirited Anmol – from her dialogue delivery, expressions to body language, everything shows that she completely owns the character.
Humayun Saeed is back in his comfort zone as a romantic hero and just like always. Imran Ashraf has done a fabulous job in a supporting role as Mohid's henchman Dastagir and provides comic relief with his carefully timed jokes.
Saba Hamid as a strong-willed amma jee is a pure delight to watch and I am sure it is one of the best performances of her career. Nadeem Baig's brilliant direction and Faiza Iftikhar's engaging script with crisp editing provides a good change from the run-of-the-mill serials. As the drama progress, it holds an audience with new twists – Amma Jee's background is still yet to be told and we are eagerly waiting to see how Anmol's hard feelings for Mohid to turn into love.
Mehwish Hayat: Ultimate Glam Diva of Pakistani Entertainment