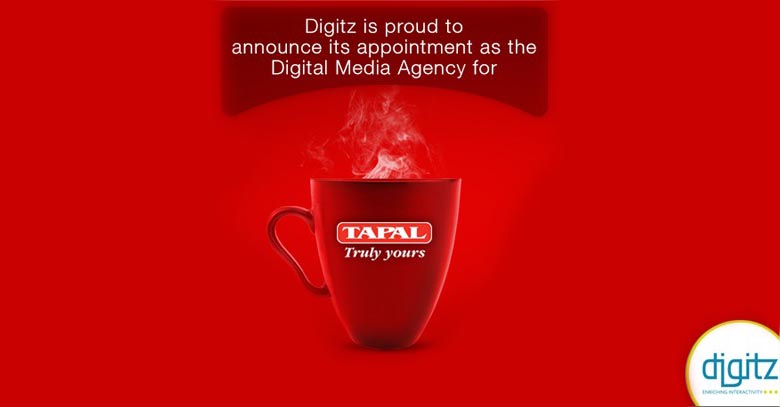 By Ufaq Ashfaque
Digitiz, one of Pakistan's leading digital agencies, has recently been appointed by Tapal to handle their social media presence.
It will be a positive step for Digitz to work in collaboration with Tapal, enhancing their brand image and their relationship with Pakistan's household tea brand on online platforms
The company announced their new client through their Facebook page and website. Digitz has been providing online marketing and engagement solutions to leading brands like Pantene, National Foods, Veet and 50-50 since 2005.
Starting from the page set up to creative content and page management, Digitz is all set to create a buzz on social media for Tapal and establish its digital presence on the web.
Tapal is one of the prestigious Pakistani brands depicting our culture since its inception.  This digital initiative from Tapal is a part of their active campaigns for their various sub brands like Tapal Danedar and Tapal Green Tea.
Tapal specializes in delivering a variety of strong tea flavors, catering to the urban and rural segments in Pakistan . Tapal launched a new ad with a voice over done by Irfan Khan.  Their new ad with the tagline, 'ab dil ki suno' pays a tribute to tea lovers of Pakistan.
With Digitz handling Tapal's online media presence, we hope to see Tapal building a strong online community in the future.