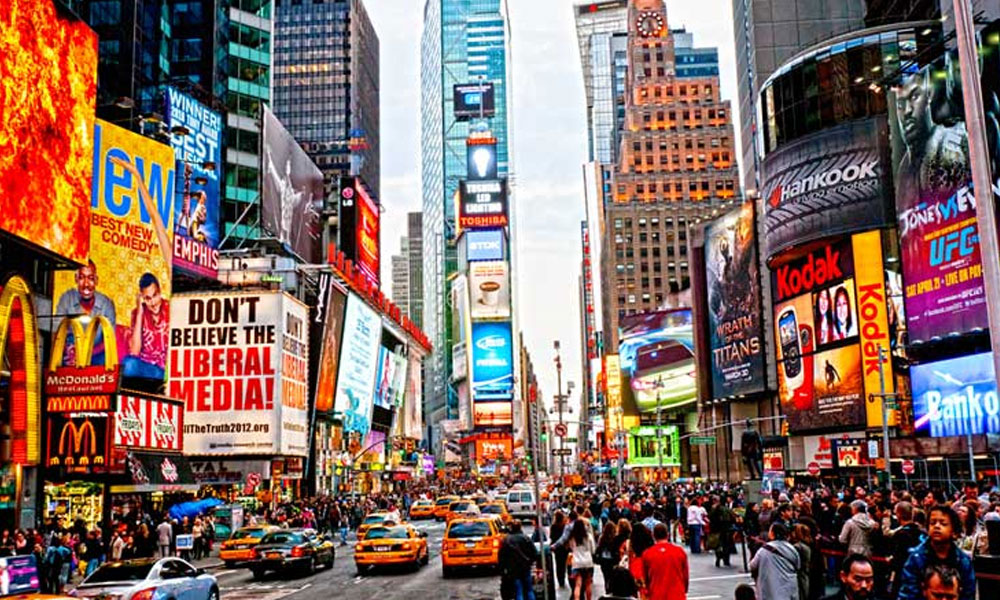 Lahore's advertising scene seems to be getting a makeover with digital billboards taking over the traditional boardings which will make it an attractive site to see for visitors.
Officials are hoping for Lahore to get the famous, New York Times Square look with the help of digital screens.
Punjab CM Shahbaz Sharif mentioned there would be strict regulations on safety for the placement of these billboards across Punjab province and any violations would be met with hefty actions. He also mentioned that the size of screens will be equal and the buyer would not be able to decide on the site.
The addition of digital screens will be a partnership between the public and private sector as private contractors have been approached for the installations of the digital boardings. Recently, a few digitalized boards have been placed on Lahore's M.M.Alam Road. The response received has been phenomenal and that is when the Punjab government have decided to go ahead with digitizing the rest of Lahore.
The Parks and Horticulture Authority Marketing director, Sohail Ahmed said they would only be putting up digital streamers along with slow traffic and not facing any roads to avoid the distraction of traffic.
This will bring in a lot of revenues as advertisers are always on the look-out for an innovative way to attract consumers to their product.
We can't wait to see what Lahore looks like in the near future!
What do you think about Lahore becoming the new Times Square? Let us know in the comments below.
Stay tuned to Brandsynario for latest news and updates.