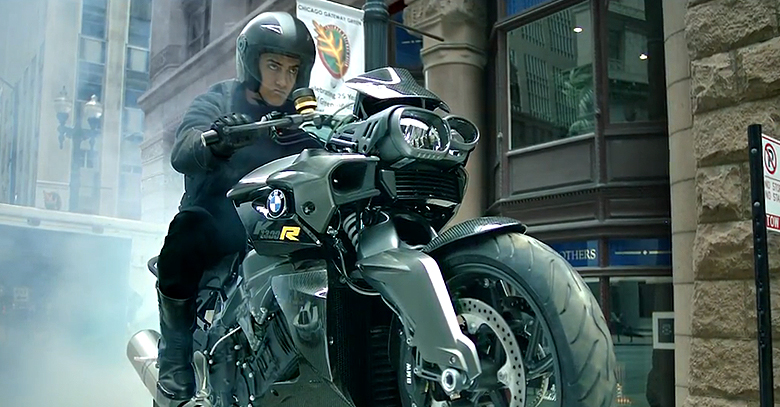 What comes to your mind when you think of the Dhoom movie series?
Without any doubt it's the movies' super bikes and their breakneck mind-blowing stunts.
Dhooms' bikes have always been its number one selling point. Previously, John Abraham on his Suzuki Hayabusa in Dhoom 1 and Hirithik Roshan on his Honda CBR 600F4I in Dhoom 2 have left bike lovers lusting after the magnificent machines.
Now this year, Dhoom 3 is partnering with the BMW Motorrad, promising t keep you at the edge of your seat with , action-packed extravaganza with two of its phenomenal models.
Yash Raj Films released a video that provides us glimpses of the irresistible super bikes and behind the scenes stunts performed on them.
Amir Khan's character Sahir, will be zooming past on the glorious BMW K1 300R, a 1293 CC bike with a 173 horsepower engine.
On the other hand, Abishek Bachan and Uday Chopra will be riding the wind with their BMW 1000 RR, a 999cc and 193 horse power engine.
These flamboyant bikes are the ultimate BMW "Riding Gods", complete with their spectacular design, extreme ride stability and uber class speed and performance.
With all the adrenaline rush, these sensational super fast BMW machines will be make Dhoom 3 worth a watch
The movie, set to be released on December 30, also stars Katrina Kaif along with Amir, Abhishek and Uday. Till then, keep your fingers crossed for the super bike action galore.