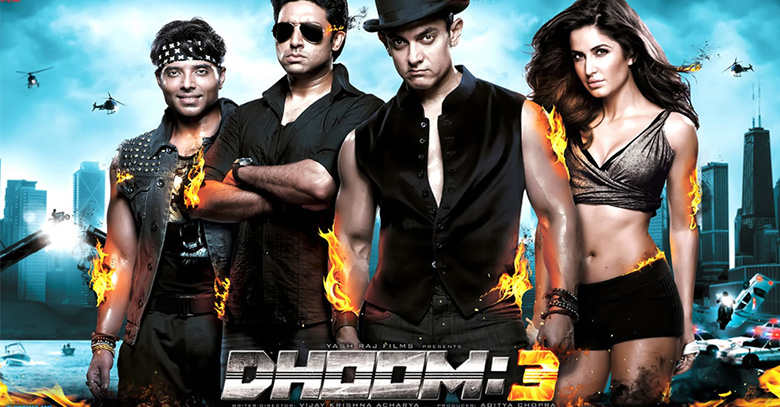 Bollywood's recent action thriller flick 'Dhoom: 3' has inked the history by becoming the first Bollywood film to score Rs 500 crore across the world, Yash Raj Films claimed today.
The blockbuster, starring Aamir Khan, Katrina Kaif and Abhishek Bachchan, crossed all records by grossing Rs 351.29 crore in India and Rs 150.06 crore abroad,  Hindustan Times reported.
Dhoom 3 is the third sequal to Bollywood's famous heavy bike action movie series Dhoom. The series have turned to be a blind jackpot for Yash Raj films. Previously, Hrithik Roshan and John Abraham have also starred in Dhoom moives.
Directed by Vijay Krishna Acharya and produced by Aditya Chopra, 'Dhoom: 3' had all the elements for a commercial blockbuster but even the team itself hadn't expected such massive response from the audience worldwide.
Check 10 records broken by Dhoom 3
With chiseled and tanned body, we saw Aamir Khan, the protagonist in a double role piercing through the traffic on his BMW bike, tap dancing and romancing with Katrina Kaif (Aliya) (Despite what you think, she was actually IN THE MOVIE). On the other hand, Abhishek and Uday Chopra (for a change) did fairly acceptable job as police officers.
The movie has outshone the previous highest-grossing Bollywood film "Chennai Express" starring Shah Rukh Khan and Deepika Padukone. After its immense success, Dhoom 3 is all set to be released in Germany, Peru, Romania, Japan, Russia, and Turkey.