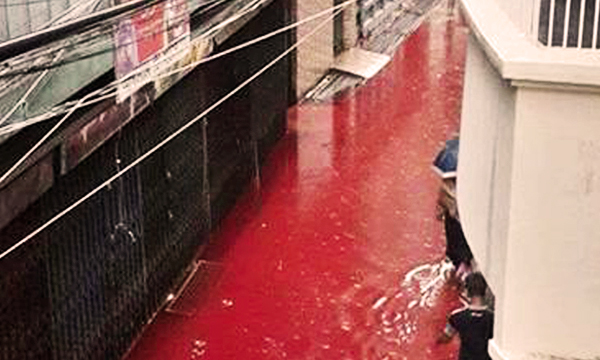 Remember how the internet went crazy over photographs of the bloody rivers of Dhaka, termed as the 'rivers of blood' due to the animal sacrifices on Eid-ul-Azha amid rains last week? Well, as ARY News reports, there is a possibility that those images were photo-shopped.
The photographs were able to acquire quite the media attention with a majority of the digital publishers giving it coverage, and TV channels even like BBC airing the news.
Previously there were some speculations about the pictures being photo-shopped, however, there was no proof.  Now, on the hand, there are pictures going viral on social media, highlighting how they were doctored. It could be a hidden scheme to malign the image of Muslims and Bangladesh as a whole.
If you look at the pictures closely you can see how the boards, people, and posters have become red, even though they are green in the normal picture.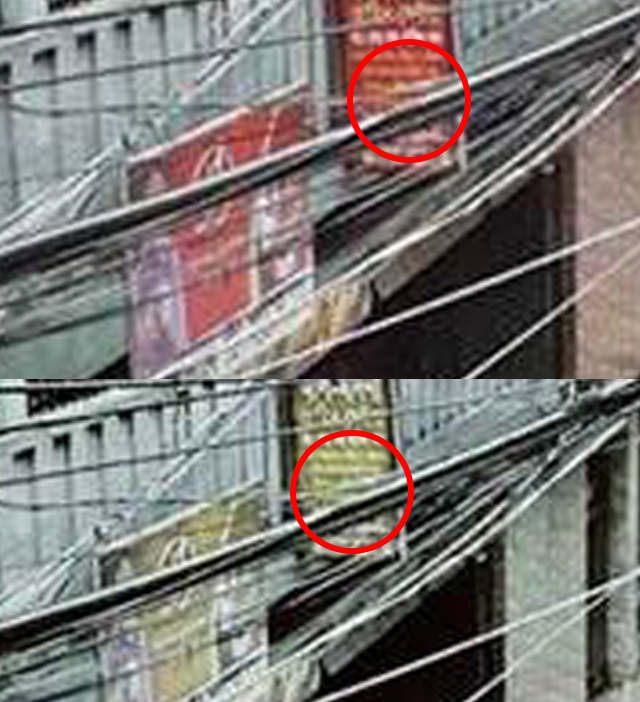 Similar pictures were also given coverage by the Indian Express. The two photos were also compared with one another, becoming quite viral.
A user who acknowledged and agreed that the photos were indeed photo shopped, wrote:
"The Photo. One fake. One used to give Muslims a bad name. Which one is real? From my own experience with slathering and butchering animals, I know that blood coagulates rapidly and it is not possible to have "rivers of blood". So I am skeptical of the image with red fluid flowing down the streets."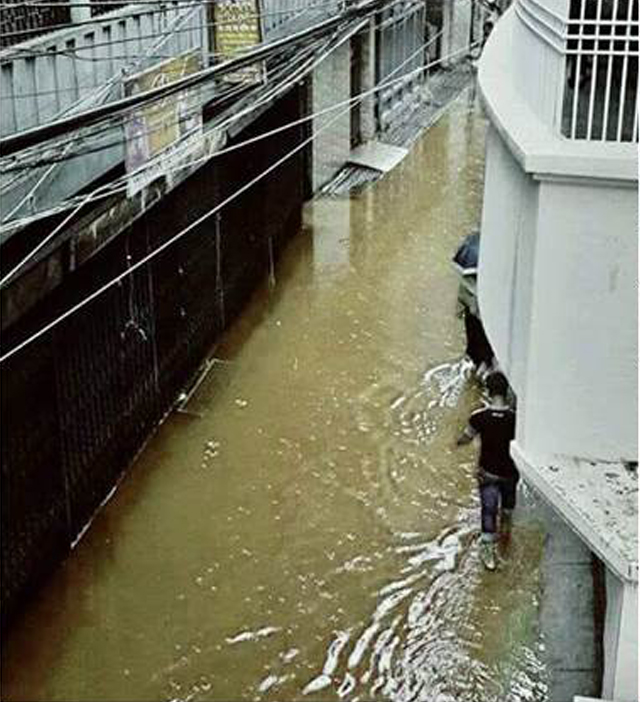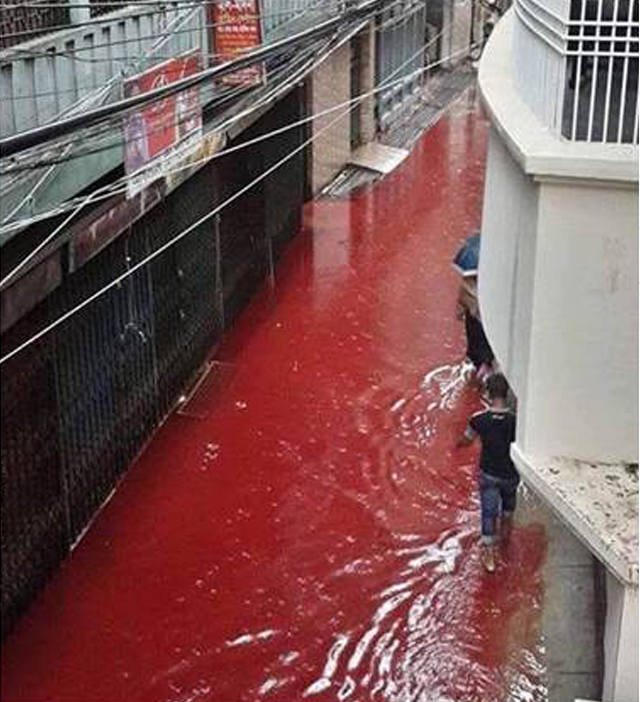 "But what about the rest of the people who saw this on FB. What about those who did not do a fact check? Am I being paranoid when I say that there is some real hate mongering going on?"
Electric wires and boards have also turned red; Is that even possible?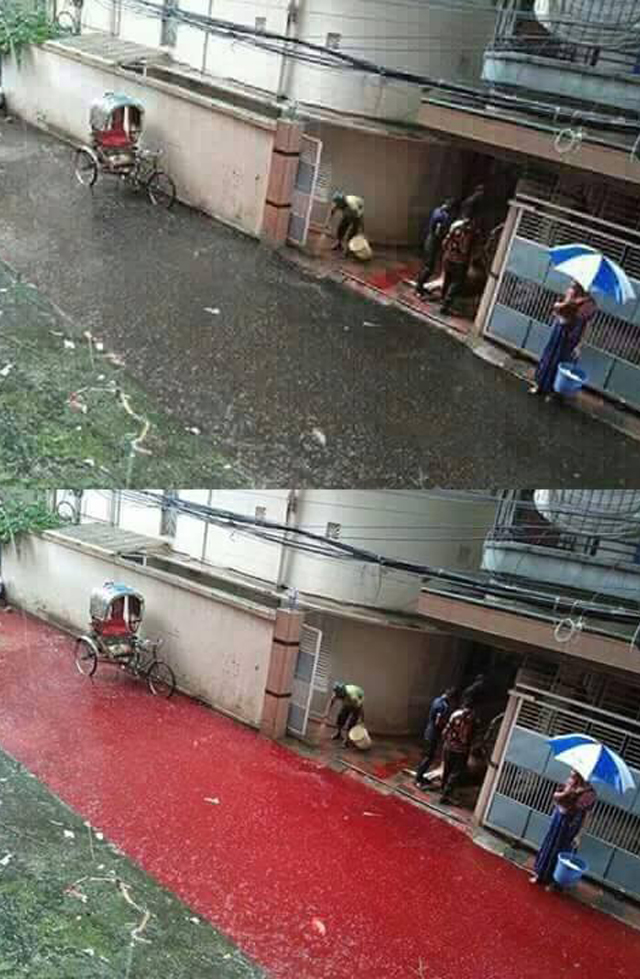 Due to heavy downpour, people were forced to slaughter animals inside the house premises and courtyards but will that create a river or blood? What do you think, is this real or are these pictures really photoshopped?
Waqar Zaka's 'Zapya' Video Will Make Your Eyes Bleed- Internet Reacts
Let us know in the comments below & stay tuned to Brandsynario for more updates.
Picture Courtesy: ARY News