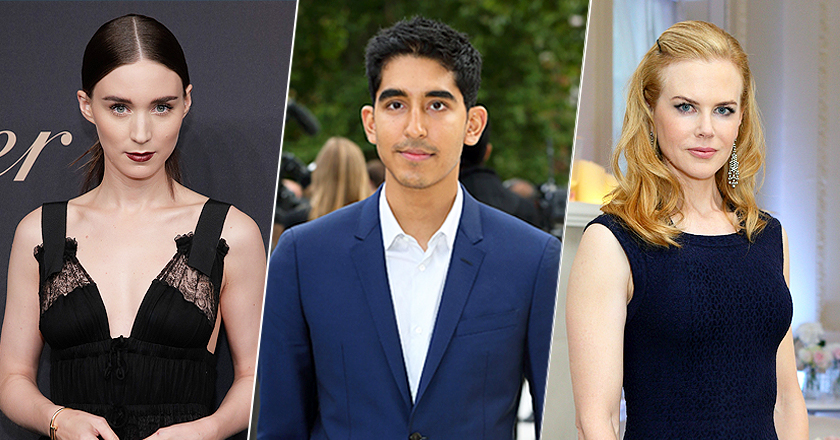 Slumdog Millionaire famed actor, Dev Patel is all set to star with Hollywood's leading lady Nicole Kidman in a survivalist drama film, entitled 'Lion'.
It is an adaptation of the bestselling novel, A Long Way Home by Saroo Brierley.
Joining them is Rooney Mara, David Wenham, Dev Patel, Nawazuddin Siddiqui, Divian Ladwa, Deepti Naval and Tannishtha Chatterjee.
Garth Davis, of the Top of the Lake fame and screenwriter, Luke Davis are on board as well.
The movie depicts the real life story of a 5-year-old Indian boy, Saroo, taking a wrong train and ending up in Kolkatta, thousands of miles away from his home in Northern India, lost, bewildered and frightened.
Having survived the terrors on the street for a while, the boy is adopted by an Australian couple, played by Nicole Kidman and David Wenham.
After years of burying his feelings and the need to reunite with his family, the older Saroo (Patel) finally decides to go on the journey to find his mother and brother, based on the few memories of his childhood.
What unfolds on the journey is a heart-wrenching story of inner strength, determination and the harsh reality of the world through the eyes of a lost child. Having wrapped up shooting in India, the cast and crew is currently shooting in Australia, with plans to move his stage to Hobart later during the month.
Dev Patel is one of the few Indian actors who are known for their gripping performances outside of the Bollywood. His renowned performances, like Slumdog Millionaire, Skins and The Best Exotic Marigold Hotel, make Lion a highly anticipated movie for the coming year.
Released under the banner of See-Saw Films in association with Sunstar Entertainment and Aquarius Films, Lion is being produced by Iain Canning, Angie Fielder and Emile Sherman, with executive producers including Daniel Levin, Shahen Mekertichian and Andrew Fraser.
With such a high profile cast and a gripping story, Lion seems like another award-winning hit in the making.