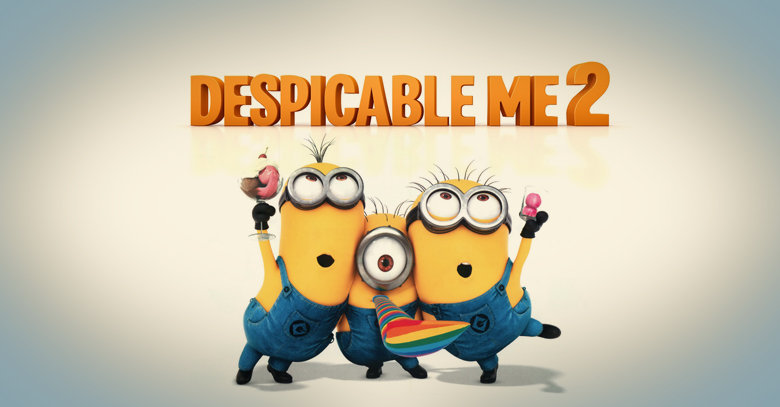 By Ufaq Ashfaque
JULY 10, 2013 –Walt Disney hits cinemas with their latest production entitled 'Despicable Me 2'.  After the successful production and an animation success of Despicable at the cinema, the second part has been designed for the young audience to enjoy and bring out their fantasies.
For a more mature audience, the movie might not prove a fantastic hit as they might highlight baseless jokes and stunts as offensive or deterring but it would create a strong reach for a younger audience and would prove to be a successful hit at the box office.
The highlighting characters are the popular Minions that have been significantly popular among the audience.  In fact, these movie stars have become so popular that they are coming with their very own spin off coming early this year.
However, while the story line might appear to be a little loose, these yellow capsule-like creatures have captured the minds of the young audience.
The movie may not be phenomenal, but has successfully targeted its audience with the right amount of entertainment.